New Year's resolutions for children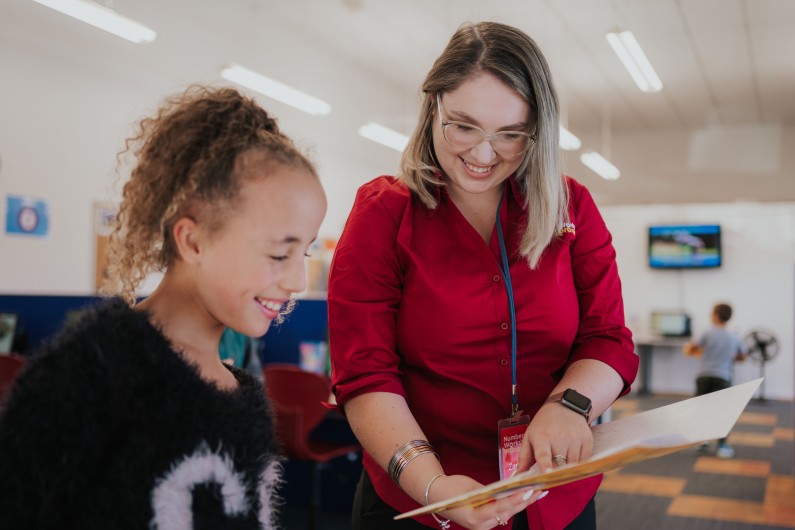 As adults, we typically ponder New Year's resolutions for ourselves. New Year's is the perfect time to discuss with your children realistic resolutions and what they want to achieve in the year ahead. It is a great opportunity to articulate goals and make positive changes and improvements before entering the new year. As children work on achieving New Year's resolutions, it teaches them how to set and work steadily toward their goals, build upon important skills such as reflection and problem-solving, and to build confidence. Read on to discover 5 resolutions that could benefit your child.
1. Achieve or maintain good grades
We all want the best for our children, and that includes staying on track with their learning and achieving good grades in school. A New Year's resolution that your child may want to take on is to achieve or maintain good grades during and at the end of the year. For the coming year, help your child set some grade expectations and support them with their learning. Seeking additional support such as after-school tutoring could help your child achieve their goals.

2. Exercise daily
We all know and stress the importance of exercise. Setting a resolution to exercise daily, whether it's going for a run, swimming at a local pool, going for a bike ride, or even 10 push-ups each day are great ways to keep your child active and fit. If this is a New Year's resolution your child wants to pursue, help them by incorporating fun into their fitness through family activities that get them moving, such as walking the dog or visiting the playground.

3. Start a savings account
At some point in our lives, we have to learn to trust our children with money, which is why we hold the weight of teaching them the value of money. If your child is of age where they are responsible enough to handle their own money, help them with the resolution of starting a savings account. Establishing good financial habits early with your child will help them to be responsible with money later in life.

4. Try new hobbies or sports
Taking up a new hobby or sport is a great New Year's resolution. It encourages children to think about what takes their interests, or what they are passionate about. Help your child find a hobby they would like to start, whether it's enrolling in dance classes or music lessons. If you notice that your child loves being active, they may be interested in joining a sports team or club, such as basketball or soccer.

5. Eat healthy
As parents, we know various foods our children enjoy may not always be the healthiest option, whether it's sweet or savoury. However, committing to eating healthy meals and building healthy eating habits can have a positive impact on their health and wellbeing. A New Year's resolution for your child could be eating fruit and veggies everyday to maintain a healthy diet.

Sometimes the realistic and carefully-planned resolutions may not always work out the way we hoped, but we can turn them into meaningful learning experiences. Help your child set and navigate through their New Year's resolutions, and make sure they have another exciting year ahead. At NumberWorks'nWords, we run holiday programmes to help children strengthen their maths and English skills to prepare them for the school year ahead. If your child needs a boost in their learning before returning to school, enrol them in a holiday programme to kickstart their year. Contact your local centre to enquire, or get in touch and book a free assessment!

Posted on 29/11/2021