4 Benefits of tutoring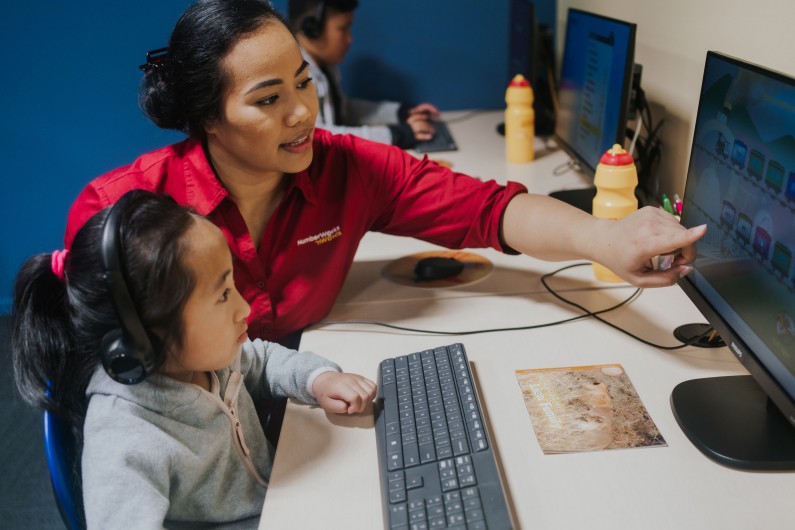 Students enjoy learning much more when they have the support and confidence they need inside and outside of the classroom. However, it can be difficult for a teacher to meet each students' needs in a classroom setting. There are several reasons why tutoring can aid in this specific area, as it provides young learners with individual attention and support, where a teacher may not. Tutoring can help strengthen skills, challenge young learners, boost confidence, and build important learning habits. This blog explores 4 benefits of tutoring for young learners and why it may be an effective choice for your child.
1. Tutoring is tailored to each student's individual learning style
Every child has their own individual learning style. A key benefit of tutoring with NumberWorks'nWords is that it is tailored to your child's very own learning style. In a tutoring session, tutors have the ability to develop an understanding of a child's learning needs and adapt their teaching style to best suit their students'. You may find that your child is behind or maybe even ahead of their peers, and so tutoring can offer personalised programmes to suit their unique and specific academic needs.
2. One-on-one support
One-on-one time with the tutor gives your child individualised attention that they wouldn't usually get in a classroom, and it allows them to learn at their own pace. Your child may experience the feeling of not being able to keep up with their peers or lack the confidence to raise their hand to answer questions, which can negatively impact their learning progress. They may simply need extra time to work and learn at their own pace, which personalised tutoring offers, primarily because a tutor can focus on learning barriers with your child at a more comfortable pace. This can help your child develop a positive attitude towards their learning and feel more confident.
3. Improved academic performance
Each child faces different challenges in school. If you think that your child has come across certain obstacles within their learning, tutoring may come in handy. In a tutoring environment, tutors can help your child overcome specific learning barriers by individually targeting whichever aspect of learning they are struggling with. For example, your child may be struggling in specific areas of maths, such as addition or subtraction - tutoring can help them to overcome those difficulties. Your child may end up surprising you with a growing passion for the subject or with significantly improved academic performance after tutoring!
4. Provides consistent and direct feedback
In comparison to a classroom setting, tutoring can guarantee consistent, direct and personalised feedback on your child's academic performance. Tutoring enables your child to receive one-on-one attention from their tutor, making it easy to assess their strengths and weaknesses, and where there is room for improvement. At NumberWorks'nWords, parent reporting is an important part of our tutoring programmes. We provide regular and detailed updates about each child's progress which allows parents to be involved in their child's academic success and goal-setting. This is important for young learners and their academic performance, as it fosters growth and boosts confidence.

Tutoring is without a doubt beneficial for young learners. If your child requires additional support with their learning, or needs an individualised learning programme tailored to them, get in touch! Our tuition model helps young learners reach their full potential and boosts confidence by providing them with the necessary resources and skills to excel in their learning. To learn more about English and maths tuition with NumberWorks'nWords, contact your local centre, or book a free assessment today!