Keeping up at the beginning of term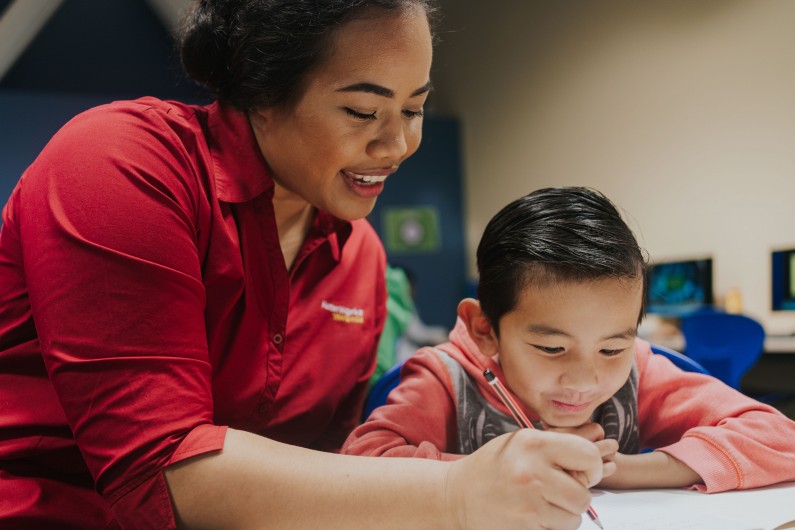 The new term brings new beginnings and goals, and provides opportunity for development and growth. After a disruptive year of uncertainty and transitions, many of us are seeking stability and normality especially when it comes to our children's education. Though we cannot anticipate the future, we can support our children throughout their academic journey by helping them start the year strong, stay on track, and keep up at the beginning of term. Read on to discover how you can help your child settle into the new year and help them keep up!
1. Identify strengths and weaknesses
Every child has their own strengths and weaknesses. Children have differences when it comes to academic ability and other aptitudes, which we aim to foster and recognise as important for diversity and achievement across a range of areas at school and in society. Some excel in certain areas or subjects, while others may require additional support. It is important to have an open discussion with your child about what they are good at or confident with, and which areas they need additional support. Uncovering areas where your child lacks confidence also serves as a great opportunity to help them set clear and measurable goals, especially with what they want to achieve and overcome in the new year.

2. Talk to their teachers
Teachers are key role models in children's lives and they hold valuable insights into your child's development. Building a positive parent-teacher relationship and organising time to speak with your child's teacher about their learning, skills, strengths, and weaknesses, will allow them to understand your child better. Most schools offer opportunities for parents to meet with their teachers, so make sure you take advantage of these and learn how your child's teacher can assist you in helping your child keep up in the classroom and at the beginning of term.

3. Enrol in tutoring programmes
Extracurricular activities, such as after-school tutoring, are a great way to help your child keep up at the beginning of term or the start of the new school year. Whether they are racing ahead of their peers or they need additional support catching up, tutoring can help support your child's learning needs. Tutoring not only improves academic performance, but it also builds confidence, helps students set goals, and prepares them for upcoming tests and exams. At NumberWorks'nWords, we provide individualised maths and English tutoring programmes for children aged 5-16.

4. Maintain a healthy routine
Routine is important for children, as it helps them develop habits and manage busy schedules and commitments. Along with school homework and extracurricular activities such as sports or music lessons, ensure that your child follows a routine that also gives them autonomy over their free time. When establishing healthy routines for your family, sleep is just as crucial. Having regular bedtimes and wake-up times for children encourages them to follow a consistent routine, ensure they get adequate rest, and helps them stay focused and motivated in school.

As educators, we understand and stress the importance of staying focused and keeping up at the beginning of a new term. Whether your child is excelling at school or is in need of a learning boost, NumberWorks'nWords are committed to helping young learners achieve their goals and build confidence in their learning, from the very beginning of the year until the end. Get in touch to learn more about our after-school maths and English tuition, or contact your local centre and book a free assessment!