Meet the Owner: Mike Smith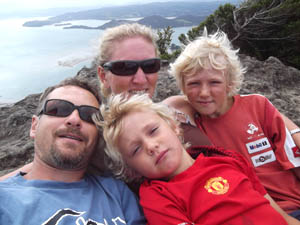 I share a passion for working with children and seeing them achieve their learning goals.
I have over 25 years teaching experience and still love seeing 'the penny drop' for students when they grasp a new concept. I consider myself extremely lucky to be living in such an awesome place for families and my wife and I's boys keep us very busy, and in touch with the challenges of bringing up children.
I also enjoy working on our farm block rearing calves, lambs and piglets and getting out on the water for a spot of fishing! I love the enthusiasm and positive attitude for learning at NumberWorks'nWords and the fun atmosphere that makes this a special place for the students. Come and see for yourself.