Meet the Owners: Jackie & Andrew Pound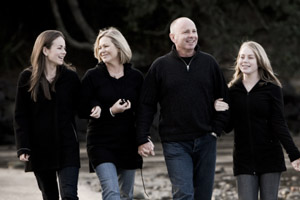 Hi! We are Jackie and Andrew, and we own the Takapuna NumberWorks'nWords centre. Jackie expertly manages things at Takapuna (Andrew just gets in the way...)
Our two daughters have also been involved in the business, both as tutors and part-time office workers (Jessie was a student for a number of years).
We both came from teaching backgrounds. Jackie's most recent roles in schools were spent specialising in GATE (gifted & talented education) and FPS (Future Problem Solving) programmes.
The thing that keeps us so motivated is working with children and helping them to be the best they can be. This means success in maths and English, and just as importantly, it means watching them grow in confidence and self-belief.
We believe in creating a vibrant, happy & safe environment that students of all ages look forward to being a part of. We hope that good things are "taught and caught" that will benefit children in their precious lives.