Meet the Manager: Maria Gutierrez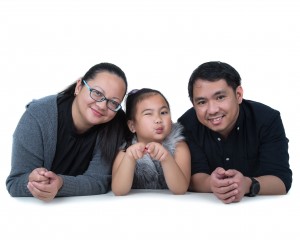 Hi, my name is Maria and I am the Manager of NumberWorks'nWords Remuera. Originally from the Philippines, our family of three moved to New Zealand two years ago. I am thrilled to become part of an institution that helps build students' confidence and treat them as individuals with individual needs. As a parent myself, I know that we all want the best for our children. We want our children to be successful and conquer their fears in learning Maths and English. I am confident that our tuition programmes are the solution to help our children achieve their full potential.
We moved to Auckland last year after I completed my Postgraduate Diploma in Applied Professional Studies – Mentoring and Professional Leadership at Toi-Ohomai Institute of Technology in Rotorua. I am very passionate about teaching and love working with children. I discovered my passion in teaching when I went to China. I taught English for more than eight years to Chinese and Korean students from different age groups and worked with people from different cultures. It was an amazing experience to positively contribute and make a positive difference to the lives of the children and their families. The rewarding part of the journey was the good relationship I built and nurtured with students, parents and colleagues based on mutual respect, trust and open communication.
In my spare time, I love spending time with my family. We enjoy going to the beach, watching movies, singing, dancing, a lot of eating and playing badminton. My daughter Isabella is crazy about playing UNO and making TikTok videos!
I look forward to meeting you and discussing how we can support your children.