Meet the Manager: Ally Lyons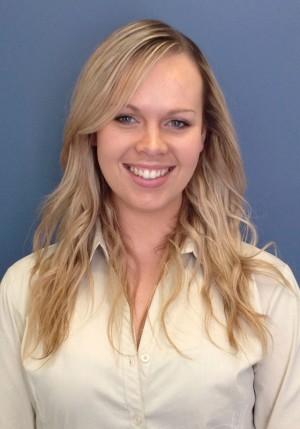 Hello! I'm Ally, the manager of NumberWorks'nWords Palmerston North.
I've lived in Palmerston North my whole life, and absolutely love it here. I studied English and History at Massey, and after finishing my BA, I did a Graduate Diploma in Teaching, specialising in English and History at secondary school level.
While doing my undergraduate degree, I started working at NumberWorks'nWords as an English tutor, after a recommendation from girl in my Netball team who recognised what an English nut I am. I found the work environment so much fun, and that I was really making a difference in kids' lives. So, after finishing my Grad Dip, I stayed on, became a maths nut too, and am now the Manager.
Our students love coming because of the people here, and I've got to be honest, it's the same for me. After 10 years working here, I still love seeing the kids walk in the door, I love to greet them all by name and see the awesome strides they make in their learning and self-confidence. NumberWorks'nWords is a safe and happy place for your child, and they truly love their time with us. It's a real privilege working with them and our fabulous staff. I've never been more passionate about a job!
Otherwise, I love Netball, reading, coffee, singing, and my house renovations.
My door is always open, so please feel free to pop in for a chat about how we can help your child reach their potential in maths and English. I'm really looking forward to meeting you.