Meet the Manager: Duncan Henderson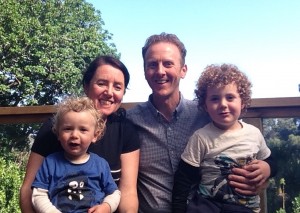 Kia ora,
My name's Duncan and I'm the Manager of NumberWorks'nWords New Lynn. My career in education began in 1995, when I completed a Bachelor of Education with honours degree and started teaching English and Mathematics to Intermediate School students.
I moved to New Zealand in 2006 and continued to teach young learners of different ages, backgrounds and abilities, at both Primary and Intermediate School level. I also found time to start a family!
Over the past twenty years, I have gained a wealth of knowledge and experience in the field of education. Having taught in New Zealand for most of my career, I have a comprehensive knowledge of the New Zealand curriculum and a clear understanding of the essential steps needed for students to achieve their learning goals.
In 2012 I completed a Master of Education degree and gained a deeper understanding of the importance of creating cultures of learning that inspire confidence and trust. It is my belief that well-structured, personalised learning experiences, coupled with positive working relationships, form the foundations on which student achievement is best realised.
At NumberWorks'nWords, our synergy of individualised tuition within a computer based learning environment is immersive, engaging and fun. Coupled with a team of dedicated tutors who have all experienced their own levels of academic success, we endeavour to help our students reach their goals and strive to go beyond them.
Please feel free to call, email or drop by our New Lynn centre to discuss how we can help your child achieve their full potential.