Meet the Owner: Raewyn Hansen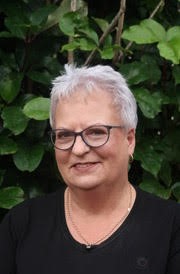 I'm Raewyn, manager/owner of the Invercargill branch of NumberWorks'nWords. Invercargill takes pride in being the most southern centre of all the NumberWorks'nWords centres worldwide.
Prior to establishing the centre in 2007, I had been a teacher in both primary and secondary schools for over 30 years. The decision to move out of the classroom to establish a centre in Invercargill was big, but one that I have thoroughly enjoyed.
Getting to the nitty gritty of how children learn has always been my passion. Every day, I'm lucky enough to witness confidence soar, skills develop and progress escalate as students work with their tutors. It is the great teams of tutors that continue to make the centre a vibrant place of learning where relationships between tutors and students are pivotal in providing a platform for success.
We are proud that NumberWorks'nWords Invercargill is a supportive, safe place where "it's so much fun, it doesn't feel like learning".