Meet the Owners: Kimberly & Simon Parkes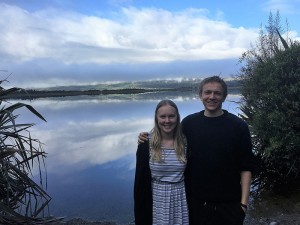 Hi, my name is Kimberly. My husband Simon and I are the Owners/Managers of NumberWorks'nWords Burnside.
I am the day-to-day Manager of the centre, while Simon works as a Civil Engineer, helping out at the centre in the evenings. When we are not at work, you can find us enjoying time with friends, volunteering in our local community, or travelling back to sunny Nelson where we grew up to spend time with family.
My journey with NumberWorks'nWords started when I was only 10 years old, when I attended NumberWorks'nWords as a student. In 2017 I came on board at the Burnside centre as the Assistant Manager and quickly fell in love with the positive environment and fun approach to Maths and English tuition. It was so rewarding to see student's confidence and ability grow right before my eyes.
We are both passionate about working with children and seeing them achieve their full potential. We understand the importance of children having a strong foundation in both the English and Maths subjects, as well as developing them into confident and independent learners. Our aim is to create a fun and positive environment where your child can thrive.
Feel free to contact us to discuss your child's needs and how we can assist them with their learning. We'd love to meet you.