Meet the Manager: Becky Mensforth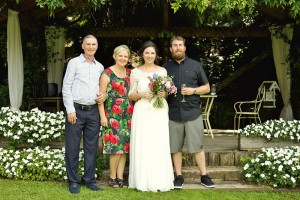 Hi, my name is Becky and I am the Manager of Numberworks'nWords, Richmond.
I grew up in Tauranga before moving to sunny Nelson at the beginning of 2014 with my husband, Jessy.
My hobbies include music, biking, baking and reading.
Jessy and I also love to get out in our Mini and explore the local gems we have here in Nelson.
I have a Bachelor of Education in Primary Studies and have had many experiences within the educational sector. These include working as a full time teacher in a classroom, teacher aiding, nannying overseas, working with students who have special needs and private tutoring.
During my training, I was involved in the Numberworks'nWords centre in Tauranga. I worked there for five years and discovered a real passion for helping students with learning needs meet their full potential.
I believe that learning is a lifelong process and it should be an enjoyable one!
Please feel free to come in to the centre and watch as your child experiences achievement.