New Year resolution setting with children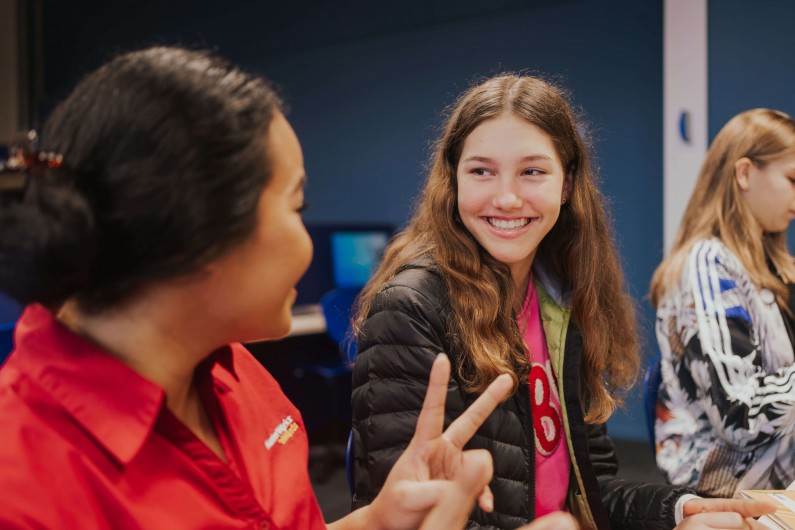 Every year, people all over the world make resolutions for the new year. Some of these resolutions are to lose weight, learn a new skill, save money or go on a diet. But what about children? How can we help them create and stick to their New Year's goals? Resolutions encourage children to take responsibility for their actions, through giving them autonomy in their choices and reinforcing that small actions can work towards the achievement of a bigger goal. There are some ways that parents can give their children the best chance at creating resolutions they're excited about and sticking with them; through realistic goal setting, creating games around their resolution setting, making up vision boards, and creating rewards for when they reach those goals.
Set realistic goals

It is important to be realistic when making resolutions and not set goals that are too high or too difficult, otherwise, they won't be achievable and your child may give up. So make sure to consider whether they are setting age-appropriate goals. You need to help your child be specific - so instead of 'doing better at homework', help them write the goal more specifically such as 'complete my homework daily'. You can follow this goal-setting process here. Breaking the resolution into smaller steps and making it into an action plan helps your child see how they can achieve their goals.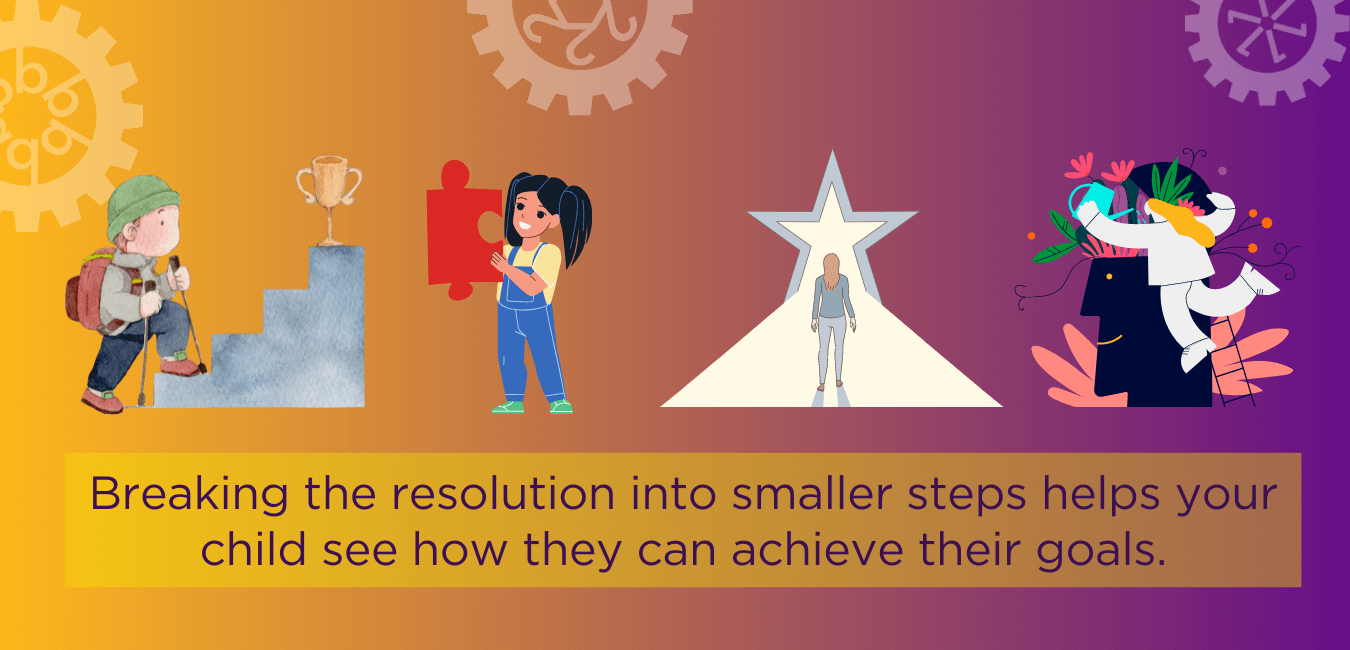 New year's resolution games
One way to build the habit of resolution setting in children is to create fun games around the process. A popular resolution game is to guess who made the resolution. Everyone in the family writes their resolutions on paper and puts them in a jar. Select the resolutions one at a time and take turns guessing who set which goal. By sharing resolutions and goals, you can help support each other to reach them.

You can also make up visual sheets by drawing a circle and dividing it up like a pizza with different headings; such as family, school, friends, pets and activities. Then ask your child what they would like to achieve in each area. Write these down to help your child with choosing what they would like to focus on in the coming year.

Another idea is to use this print-at-home template to make affirmation bracelets with messages such as "I am courageous". These positive, encouraging messages will boost your child's confidence and help them to cement the strengths they want to bring into their lives.

Create a Vision Board
Vision boarding is a fun activity that creates a visual representation of what you would like to achieve in the coming year. It is a fun process and works well for all kinds of learners especially visual and kinesthetic. The board can be framed and displayed in the child's room to look at daily as a beautiful reminder of their goals. To make a vision board you'll need a piece of poster board as the base, magazines to cut up, goals from the earlier exercises, scissors, coloured pens and glue. The child can refer to their resolutions and goals from the exercise above and cut out pictures that represent these and glue the pictures to the poster board. Allow their imaginations to run wild. When they are finished, hang their vision board somewhere they will see it frequently.


Tracking and Rewards
Setting up tracking and rewards systems will help your children stay on track with their New Year's resolutions. Firstly you need to decide with them how they will track their goals. You could set up a chart for them to display when they are on track, or have a monthly check-in where you ask them how they are going with these goals. Next put in place a reward system that gives them something to look forward to if they do it for the whole year. Help them to set a timeline and stick to it. Depending on the resolution, it can help to break it down into smaller steps with rewards and treats along the way. Encourage them to share their progress with friends and family or even involve them to help them stay on track.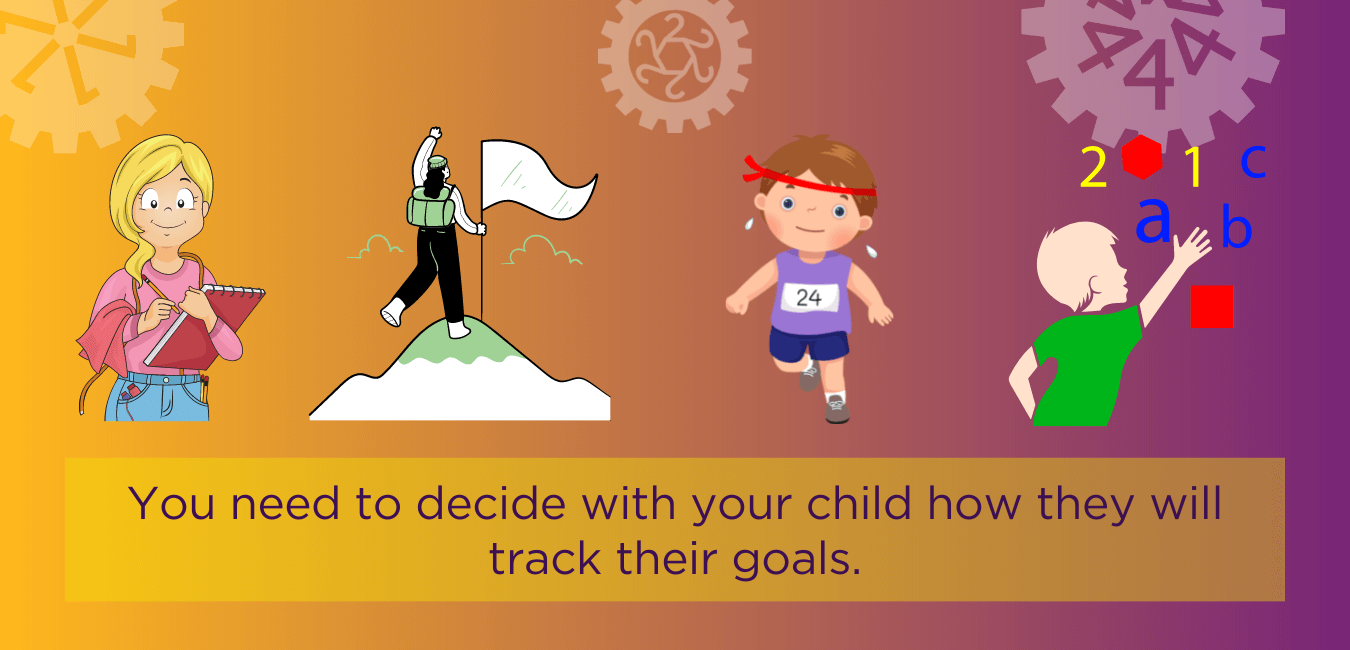 Setting goals or resolution is an important life skill that can be developed at any age and also boosts self-esteem. You can help your child to reflect on their year and create and consider what they would like to work towards in the coming year. This encourages them to take responsibility for their actions by giving them a fun process and habits to build their confidence as they learn they can achieve things they put their focus to.
At NumberWorks'nWords, we offer outstanding maths and English tuition that suits all types of learners. Our tuition covers essential skills such as reading, comprehension, language, and maths for children aged 5-16, where we focus on reinforcing positive habits and behaviours and motivating children to work towards their goals by taking small steps each session. If you would like to learn more about our after-school tuition, get in touch with your local centre, and book a free assessment!