How to set goals for children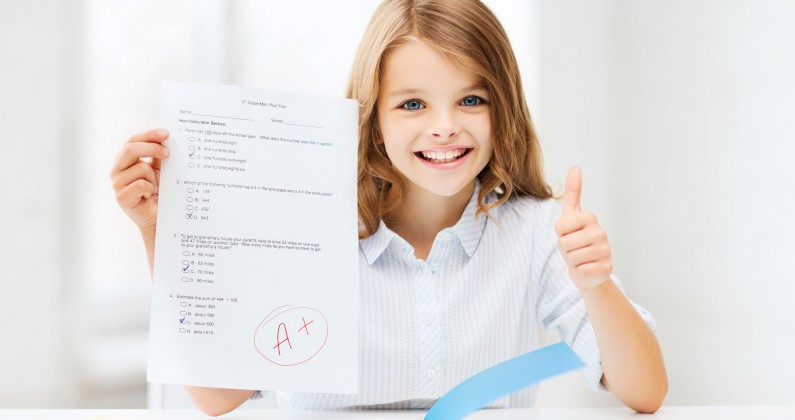 "If we did all the things we are capable of, we would literally astound ourselves."
—Thomas Edison
Goal setting is an important part of achievement and growth, and is an essential skill to learn early in life. Goals help motivate us to achieve our dreams, and act as catalysts for us to accomplish more than we expect from ourselves. Teaching children to set goals for themselves helps to improve their self-image, build upon strengths, identify weaknesses, learn visualisation techniques, and in the case where goals are achieved, the experience boosts confidence and provides an example of success that children can draw on. There are many benefits of goal setting for students. Read on to discover five keys to successful goal setting for children.
1. Write clear and measurable goals
The feeling of accomplishment when a goal is achieved is priceless. Achievement takes hard work, determination, and a plan - that is where goal setting comes in. Creating a plan provides direction, and helps children to clarify what is important to them, and what they should focus on. The first step is to write clear goals that can be measured. Help your child with this step by brainstorming what is important to them for the term or year. Once you have some ideas on paper, start to distill a clear goal, and begin thinking about how it will be measured. When setting goals with children, try to set a single goal for each area of their life, rather than have multiple learning goals at one time.
You might set a small learning goal to begin with. Accomplishing a small goal will help them to gain confidence and foster a positive attitude towards goal setting. An example of a first-time learning goal might be to go up a reading level at school. Once the goal is set, start thinking about how it can be measured, then set an end date, and a plan for progress check-ins. You might also consider offering a reward or celebration for achieving the goal.
E.g. 'I will graduate to the next reading group by the end of the term.'
Setting a range of goals that are important to your child and align with what they want to achieve allows them to take a more active role in building their own future, and keeps them accountable to themselves.
2. Create a specific action plan for each goal
Once you have a set range of goals, create an action plan for each one. Each action plan will look different, but in most cases the plan will involve studying or practicing a skill or activity at frequent intervals. If it is a learning goal, the action plan should include dedicated time to studying towards the goal. Using the reading level example, an action plan might look like:
30 minutes of independent reading each afternoon
15 minutes of reading with a parent before bed
Reading a challenging book once per week
When a plan is in place, the actions will become part of the child's daily routine, and eventually become daily habits. If motivation is an issue, write down the daily tasks as part of a to do list, which the child can tick off as the tasks are completed.
3. Review and visualise goals
Two of the most important factors in achieving goals are regularly reviewing your goals, and visualising yourself accomplishing them. Make sure when setting goals with your child that they are written down and placed somewhere they will see them every day. A blackboard in the kitchen or living room, or a sheet of paper stuck to the fridge are good options. This helps serve as a reminder of the goals they have set for themselves, and keeps them accountable.
Visualisation is another technique that helps children achieve their goals. By visualising themselves having attained their objective, whether that is being accepted into a competitive sports team, leveling up in class or at tutoring, receiving an award at school, or swimming the length of a pool, they will begin to see the possibility of accomplishing the goal, and gain confidence.
4. Reflect on progress to see if they are on target
At the time you set a goal with your child, set a regular interval to check in on progress. This might be a weekly or monthly review, where you sit down to look at their progress, and how they have gone in executing their action plan. These check-ins will help identify if they are on target, if they have been regularly working towards their goals, or if the action plan needs to be adjusted. Having a weekly or monthly review of all goals also helps to keep children accountable and reminds of why the goals were set.
5. Celebrate accomplishments
When a goal is achieved, be sure to celebrate! Whether the goal was large or small, it is important to celebrate when it is achieved. The celebration or reward should align with the goal, so if it's been a long time in the making, or was a stretch goal, acknowledge the achievement with something special. Make time to enjoy the feeling of accomplishment with your child, before setting a new goal that builds on their achievements, or challenges them in a different way.
Teaching children how to set challenging goals and extend themselves is fundamental to their achievement and confidence, as they navigate the world. Setting and tracking goals can be rewarding and transformative for young people. We all start out as beginners in all things we try. As daunting as it can be to set goals that challenge us, it is how we grow and eventually become masterful. Start the goal setting process with your children, and consider setting goals alongside them. If your child is ready to set learning goals and level up in maths and English, get in touch with our team today. Our results-based tutoring is personalised to each child's learning goals, and focuses on building confidence in young learners. We help children set goals and coach them along the way, through 1-1 tutoring in a supportive environment that celebrates success. Get in touch with your local centre to learn more, or book a free assessment for your child.