4 ways to keep your child on track with their learning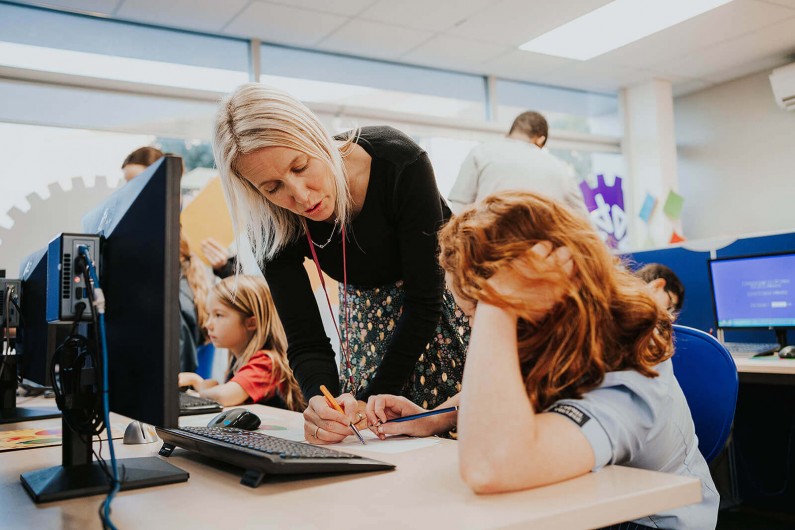 Children can be easily sidetracked from their learning and school work. Whether they are struggling with homework, frustrated, or distracted, students sometimes need support to stay on track with their learning. As parents and educators, we have a vital role and goal of supporting our children through their early years of learning and development, so that they feel confident about themselves and their abilities. We have the power to help them stay motivated and on task, and succeed in school. This blog explores 4 beneficial ways to help you keep your child on track with their learning.
1. Set goals
To be successful in life, setting and defining goals is key. Goals enable children to stay motivated and on track with their learning and academic development. Teaching children to set goals for themselves builds upon their strengths, addresses weaknesses, and helps them to visualise their aspirations and dreams. For example, setting an end of year goal of achieving high grades in school will help build momentum, and guide your child's focus to making conscious choices that align with that goal.

2. Promote and instil good habits
Establishing positive habits early in life sets us up for success, especially for our children who need help staying on track with their learning. Ingraining good habits like planning, organisation, and time management will help remove any distractions children may encounter, and shape them into active and motivated learners. Instilling good habits by creating a routine for your child and encouraging them to follow it will become second nature with practise. This ensures that they have the habit of staying focused and on track with their learning.

3. Take breaks
It is important to ensure that our children stay on track with their learning, but heavy workloads and commitments can cause stress and burnout. This can lead to off-task behavior, as children lose their focus and steer their attention away from learning. Scheduling breaks in your child's study or daily routine is a useful way to keep them on track by increasing their productivity. Having a break and taking their mind off school work allows children to refresh their minds and focus their attention on other activities or tasks. Children are more likely to be productive and stimulated with a fresh mind and after rest.

4. Address weaknesses
Addressing weaknesses to help children stay on track deserves our utmost attention. It can be difficult sometimes for children to speak up about their weaknesses and difficulties, which can lead to a lack of motivation and confidence. Supporting children with their struggles or weaknesses, and letting them know that we understand, can give them the boost of confidence they need to stay on track with their learning. You may be able to help your child overcome struggles by providing them with extra support, such as enrolling them in tutoring where they are exposed to mentors, or lessons that support their specific goals.

Staying focused and having valuable support are key to staying on track. At NumberWorks'nWords, we know how important it is to keep our students on track with their learning and ensure that they have the necessary support to achieve their goals. Get in touch with us to learn about how we can help support your child with their academic needs through our individualised maths and English tutoring programmes. If you would like to learn more about us, contact your local centre, or book a free assessment today!