Top 5 STEM career pathways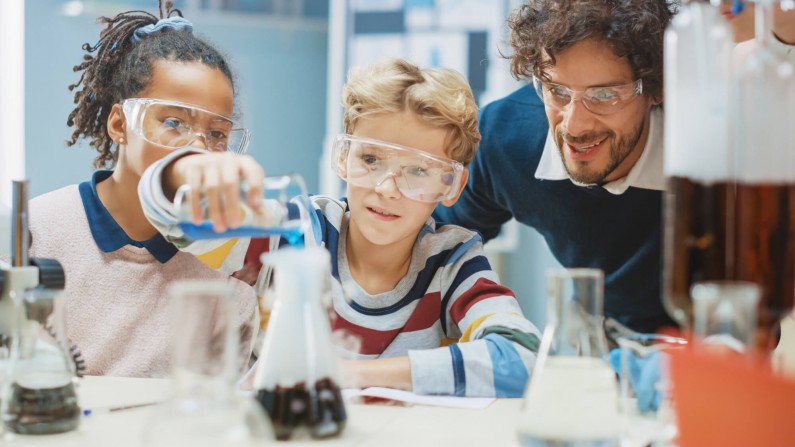 STEM (Science, technology, engineering, and maths) encompasses many different fields and career pathways. With fast-paced technological advancements, there is certainly no lack of rewarding and in-demand STEM jobs available now and in the future. STEM-related careers can range from industries such as technology, to healthcare and business. It is important that we help children achieve their goals and ambitions, which is why it's critical to support them through their learning journey. Read on to discover five fast-growing career pathways for STEM graduates.
1. Software developer
One of the fastest growing careers within the STEM field is software development. It falls under the field of computer science, which is considered to be the sweet spot of STEM careers. Software developers are responsible for creating and maintaining software for applications, systems, and websites. There is a strong demand for software developers, especially with an increase in application and software usage. If your child enjoys playing video games on their computer or tablet, they may have an interest in becoming a software developer.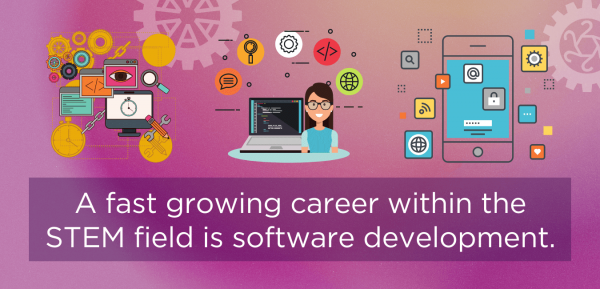 2. Financial advisor
As STEM is very much maths focused, there is a range of career pathways in the workforce that deals with numbers and data. Those who enjoy working with numbers may want to pursue a career as a financial advisor. Working professionals in this field often provide comprehensive advice and services to help individuals and/or organisations to effectively oversee and manage their finances. Financial advisors are also responsible for creating budgets, evaluating and forecasting decisions, and analysing data to make recommendations that will help improve financial outcomes.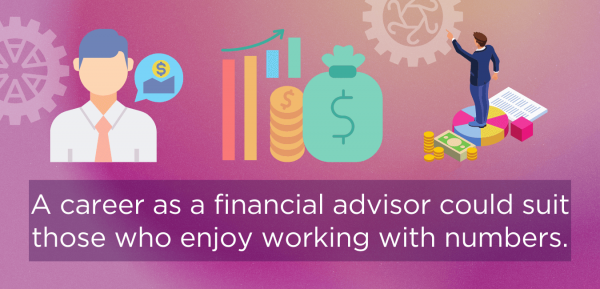 3. Healthcare professional
Employment in the healthcare sector is gradually increasing, due to greater demand and an aging population. Medical and healthcare professionals, such as doctors and dentists, are responsible for providing general care, assistance, and advice to the public. They require the fundamentals of STEM skills, science in particular, to understand how the body works and to be able to diagnose and treat a variety of ailments.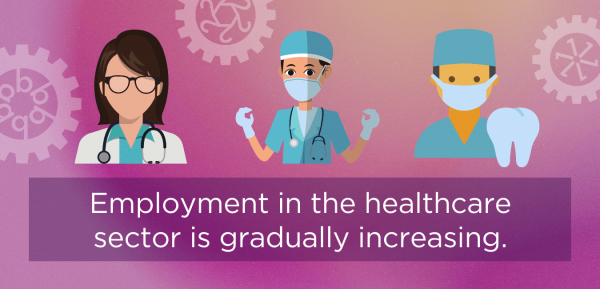 4. Civil engineer
Civil engineering as a career pathway, is expected to grow continuously. Civil engineers are inventors and builders, and these jobs are among the best STEM opportunities available in the workforce. They are responsible for planning, designing, constructing, and operating infrastructure. Civil engineers work on large infrastructure-based projects, such as roads, bridges, buildings, and more. As we live in a constantly growing world, there are high demands for new infrastructure, which creates an industry-driven demand for civil engineers. If you notice that your child enjoys building and playing with objects or toys, introduce them to educational and career pathways related to engineering.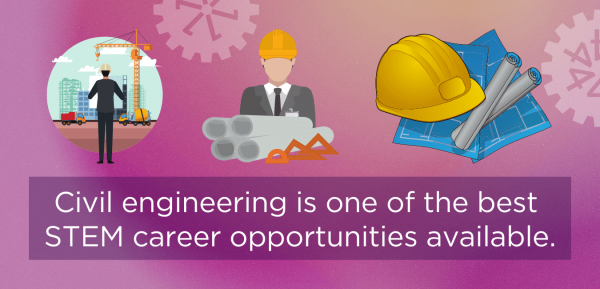 5. Data scientist
Data science is considered to be one of the top STEM career pathways. The role of data scientists is intertwined with STEM skills such as technology, statistics, and maths, where they analyse, organise, and interpret data to create actionable plans for organisations. They are adept at analysing large amounts of data and providing information for decision making. Data scientists are highly valued by established organisations, healthcare providers, and businesses.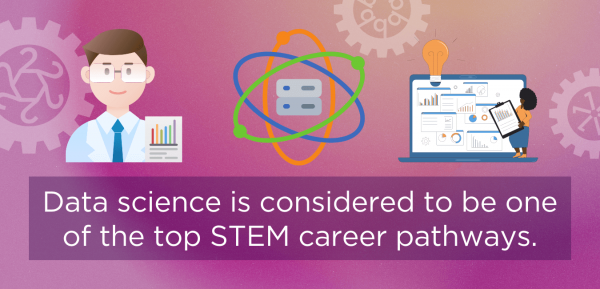 There are many STEM-related careers that are experiencing rapid growth. It is important to introduce the wonders of STEM to our children and challenge them to think about what professions they want to pursue. Future careers will require this generation to be natural interdisciplinary learners who can combine skills across all STEM subjects. The fundamentals begin with mastering maths and English, which we provide tutoring for at NumberWorks'nWords. If you would like to learn more about our tutoring programmes, contact your local centre, or book a free assessment today!