5 ways to make learning fun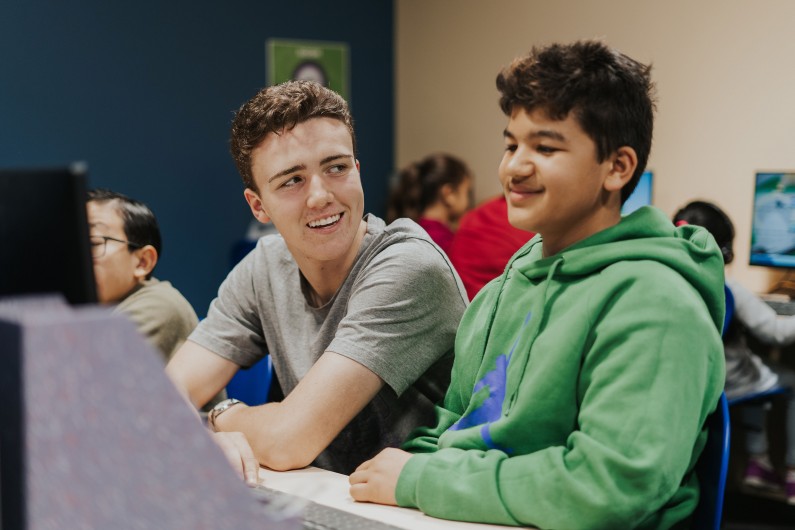 The best way to keep children engaged in their learning is to make it fun. At NumberWorks'nWords, we know this, and incorporate fun into our maths and English tutoring. Children thrive in a supportive environment where they feel confident to take on new challenges and develop their skills. Providing this support and encouragement, while injecting fun into learning, helps children to develop a positive attitude towards education, which keeps them engaged and eager to progress as students. Our tuition model focuses on boosting confidence and results, while making learning a fun experience, that children enjoy. This blog outlines five ways to make learning fun for children.
1. Incorporate games and playtime into learning
When it comes to homework or structured learning for children, break sessions up with games and play. Set goals for the study session, such as completing a homework sheet or task, and then dedicate time to playing a short game, or taking a break. This helps children to feel rewarded for working diligently, and motivates them to keep working towards their learning goals. Taking short breaks helps with productivity and sustained motivation to keep learning.
2. Focus on progress and celebrate milestones
Encouraging young learners to reflect on their progress and celebrate their success helps children to take ownership of their education. Make a point of reminding your children of their learning achievements and how far they have come. Milestones look different for every learner - these could be moments such as finishing a year level, advancing to the next reading group, levelling up at tutoring, or learning a new set of times tables. Whatever the achievement, make sure to acknowledge it and find ways to celebrate your child's accomplishments with them.
3. Teach to each child's ability
There is nothing fun about falling behind or not understanding a concept at school or tutoring. To ensure learning is a fun and enjoyable experience for your child, ensure they are learning at their own pace, and are being taught in a way that is suited to their current abilities. At NumberWorks'nWords, we provide individualised learning programs for every student. These programs are taught by expert tutors in a supportive environment, through one-on-one teaching, and are designed to accommodate each student's learning ability, while building their confidence to take on greater challenges. To keep learning fun, go at your child's pace and provide them with the support they need, whether that is learning extension or extra help to stay on track.
4. Family games
Children learn in countless ways - not only during structured lessons. One way to make learning fun is to play games as a family. There are plenty of games that incorporate both fun and learning, and can be played as a family. Examples of learning games include Bananagrams, Monopoly, Chess, Scrabble, and Boggle. Make time for family game nights to help your children develop their cognitive and problem solving skills in an enjoyable way. Developing game-playing skills also helps children to learn social skills, improves memory, and enhances attention and concentration.
5. Cooking and baking
Being at home offers an abundance of learning opportunities, particularly for life skills that we teach our children. There are many ways you can teach children important life skills, while simultaneously improving their maths and literacy abilities. Spending time in the kitchen is a great example of this. Have your child play the role of sous chef at home, by inviting them to assist you in cooking and baking for your family. Ask your child to read recipes aloud, measure quantities, and keep time when baking and cooking. Using their literacy skills in practical ways helps to strengthen their reading abilities and enables children to understand the value of strong reading skills in daily life.

Keeping children engaged in their learning is important for their academic development. Integrating fun into education helps children enjoy study and stay motivated to pursue academic achievements and advance their learning. There are many ways to keep children on track, including goal setting, habit building and celebrating their success. These strategies are beneficial for reluctant readers and students who need extra support, as well as those children who are out-pacing their counterparts and rearing to get ahead. No matter the student's ability level, mixing fun with learning helps every student enjoy the process, and heightens their engagement at school or tutoring. To learn more about maths and English tuition with NumberWorks'nWords, get in touch with your local centre, or book a free assessment today.

Posted on 02/12/2020