4 Benefits of Recommended Reading Lists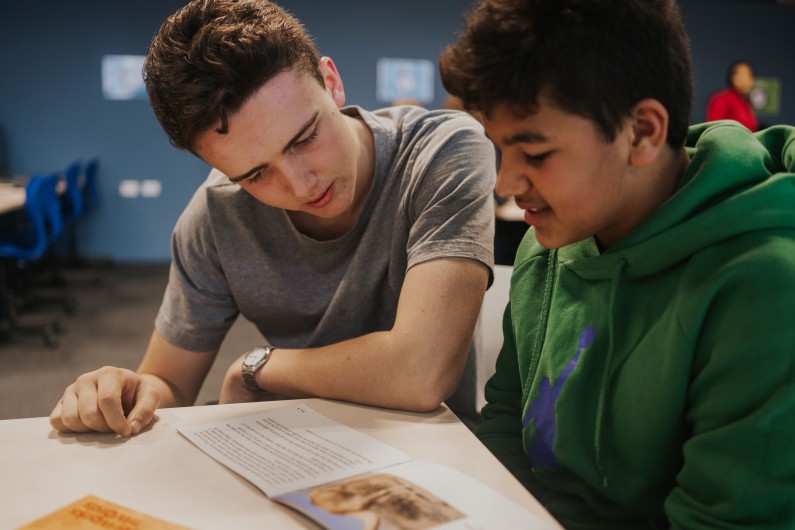 For those of us lucky to have been introduced to the power of reading, we know that it can ignite a child's curiosity and imagination, as well as lead them to develop empathy for others and an understanding of the world around them. Stories invite children to picture themselves in the same shoes as the characters they learn about. They can also hone a child's comprehension skills, as they retell their favourite parts, try out new vocabulary and build on knowledge from other books.
At NumberWorks'nWords centres, our expert tutors and centre managers recommend reading lists based on the abilities and interests of each child. If you are looking for a recommended reading list for your children, check out these book lists by age.
As we celebrate international literacy day, we highlight the 4 ways a recommended reading list can spark a lifelong love of reading and help them to develop essential skills that will support them through life.
1. Read aloud together
Habits can quickly be instilled in children from role modelling, like reading together - and this not only applies to young children, but can also work with teenagers too! For the little ones, reading a book together can involve each taking it in turns to turn the page, point to characters or to sound out words and sentences. For more advanced readers, it can be as simple as sharing a passage that you find compelling, or reading out a section of the newspaper or an online article that captured your attention - maybe they can guess a fact that shocked you, or can name the Prime Minister of a country that's not often in the media.
2. Choose books that complement the curriculum
If reading feels like extra work, it's an activity that is not likely to be adopted by your child. However, if you are able to use a recommended reading list that includes challenges to read a certain number of books a month, and is nationally recognised, or better still, promoted by your child's school and/or local library, then it will likely reflect the books that schools are also referring to within their curriculum. That's not to say that you should be bound by your child reading only to his or her school grade level. A friendly goal can be set where your child not only ticks books off the recommended reading list for their grade, but begins to read books that are for advanced school years. This provides them the chance to become familiar with the content before it is studied and discussed in future school classes.
3. Encourage different genres
While not all books are loved by children, over time a keen interest in a specific genre might emerge. Encouraging your child to delve into the wonderful world of sci-fi or historical fiction provides them with a chance to lead their own reading adventures. Over time, they might realise they favour a particular author and wish to explore more of their work, whether it be a different series and characters or locations. With reading and writing often hand in hand, your child can practise writing in a similar way to their favourite author or genre.
4. Register for a library membership
Library memberships are a popular way to expose children to a wide range of reading materials and styles, with many families introducing their children to books with rhyme time and story time sessions designed for preschoolers. Not only are they free, they also have a bunch of resources like reading lists and expert staff on hand, to recommend books based on your child's specific taste. Other services linked to reading are bilingual story time and reading gatherings, with recommended materials suggested to encourage learning a second language.
To discuss how to start building positive reading habits with your child, and to learn how the NumberWorks'nWords English program complements this, speak to our team today.