Meet the Owner: Samina Masud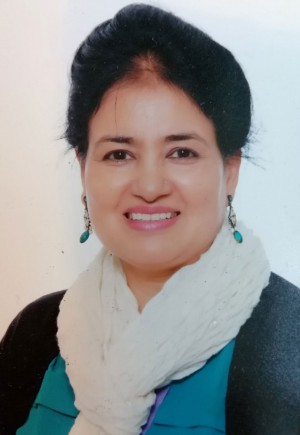 My name is Samina Masud and I am the owner of NumberWorks'nWords in Ealing.
I am fully qualified teacher with 25 years experience of teaching in Hounslow and Ealing schools. I have held positions of responsibility for science, English, SEND and teacher training. I have experience in teaching across the age range from Nursery to adults. I am also a very active committee member of a local Educational charity in Ealing. I have developed and delivered various projects to improve access to education for children and adults with additional needs.
My passion is teaching and observing children's learning behaviour. During my teaching career, I conducted research on how children learn and more importantly identify barriers to learning and finding ways to minimise these barriers. My firm belief that all children can achieve their full potential if the children are taught in the way that they can learn. I am a great believer in mindful learning where children are fully engaged and learning is purposeful and stress free. From my own experience, I have seen the benefits of tuition from improving confidence and motivation, to exam success.
In Ealing NumberWorks'nWords we have created an atmosphere of positive self-belief, higher aspirations and achievement for all. NumberWorks'nWords runs alongside the National Curriculum in schools and therefore caters for each individual profile to be able to make progress at wherever their starting point is, from a slower learner to exceptionally able. I get a lot of personal satisfaction from seeing children achieve their goals.