Meet the Owner/Manager: Geraldine Momenzadeh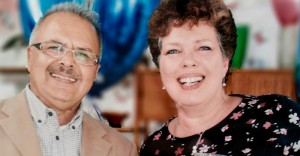 Hello! My name is Geraldine and I'm delighted to introduce myself as the owner/manager of NumberWorks'nWords - Bromley Centre. I have 30 years of teaching experience, 22 as a Head of Department in London schools. I have also worked for many years as a tutor in community education. I hold a BA (Hons) and a post graduate teaching qualification.
I have a passion for working with young people and enjoy seeing their skills and understanding develop. Throughout my career, I have been constantly aware of the paramount importance of numeracy and literacy as the backbone of learning and an essential skill for achievement across the curriculum. When I was introduced to the NumberWorks'nWords programme I knew that I had found something very special. It's fun! The programme is constantly evolving to keep pace with the ever changing school curriculum. However, what is consistent is our commitment to provide each student with an engaging, individualised learning programme delivered by enthusiastic highly trained tutors. Youngsters can work at their own pace and quickly gain confidence in their ability. It helps them to become the best that they can be!
My husband Mahmood works at the centre as a senior maths tutor. He has a degree in Maths and Computing for Management Decisions, a post graduate teaching qualification and extensive experience as a highly successful maths teacher.
We look forward to welcoming your child to our centre, we know it's a decision that you will be pleased that you made.