Meet the Owners: Ron and Cathy Scott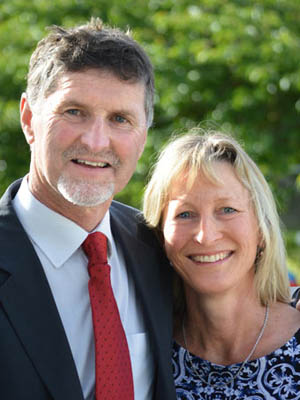 We are proud to be the owners of NumberWorks'nWords Howick and look forward to working with you and your children. We chose this opportunity because the resources and programs used are so effective and exciting for students. Our aim is to help your child achieve the highest level of success possible. We look forward to seeing you at the free evaluation lesson.
I have had over 20 years experience as a primary and secondary teacher in Mathematics and Science. Mentoring beginning teachers has been a highlight and prior to returning to NZ in 2013 I was a Maths advisor in the Middle East and Kazakhstan.
I will manage Maths tutoring and day to day operations.
Cathy has worked for over 20 years in primary schools with a focus on literacy. She has a passion for working with students to develop reading and writing skills.
Cathy will manage the English tutoring.
Outside of NumberWorks'nWords we love to catch up with our 3 boys (all in their 20s). Family is important to us and we love to go walking, biking and exploring as many parts of NZ as possible.