Parents and Children: How to Build Resilience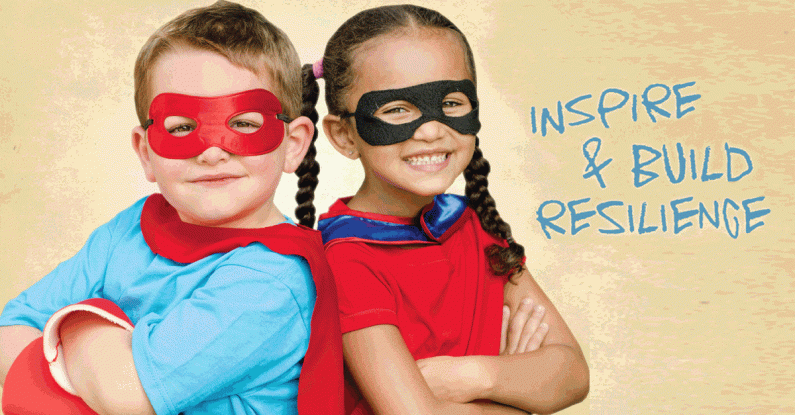 Every child has the potential for greatness. However, there's no particular success or happiness gene, or a "one-fits-all" formula that does wonders. Being happy and successful means different things to different kids, but one thing that they all must learn is how to face struggles, failures and challenges, since they are an inevitable part of life. It is something we cannot shield them from and we shouldn't. A bit of stress and discomfort is necessary in order to develop survival techniques so they can deal with adversity. What we can do is teach them resilience to overcome those challenges, as well as skills and tools to help them in the process. They need to learn how to bend and not break when facing stress or trauma.
Resilience means knowing how to get up after a fall and recover from adversity and stress. This doesn't mean they won't experience those things. On the contrary, life will be full of them, but that means they will be better equipped to deal with it and emerge braver, stronger and more open to new experiences.
Here are essential tips on how to achieve this goal.
Connections and relationships
One of the most crucial elements in building your child's resilience is providing a strong family network and support, especially in times of pain and disappointment. Contrary to common belief, it's not determination and self-reliance that helps cope with adversity, but a strong presence and sense of support and safety from reliable relationships. In such a context, provided by family, friends, teachers or coaches, children get the chance to develop coping skills and learn how to change and adapt their response to stress and problems.
Daily routine and self-care
Maintaining a daily routine can be extremely comforting to children as it provides stability and structure. Encourage your children to create their own routines and you'll give them a sense of responsibility and accomplishment. Make exercise a mandatory part of it – anything that gets kids active is stellar, and if you can make it fun, you'll be a superhero! The choice is large, ranging from kicking a ball around, playing catch, walking the dog, dancing or playing detective in your backyard.
Moreover, teach your kids the importance of self-care and be their best role model. Show them it's important to eat healthy, move, have fun and rest. It'll help them stay balanced and more relaxed.
Setting goals
Guide your kids by showing them how to set reasonable goals and take small steps towards big accomplishments. Point out that it's about focusing on what has been done, not on what was left undone. Praise their progress and they'll learn how to trust and value themselves in the process.
Competence
Be your children's biggest fan and keep reminding them that they have what it takes to solve problems and overcome difficulties. In doing so, you'll acknowledge their strengths and empower them to make independent choices. When they develop this sense of competence and mastery, they'll be more likely to handle stress successfully in the future.
However, be sure to let them know that it's okay to ask for help. There will be times, especially at school, when things just get overwhelming, so show them a constructive solution. If there's a snag in progress or the opposite, if the child has an extraordinary talent and desire to develop it, you can find excellent support from tutoring experts who can provide the best means of helping and nurturing your child's needs and skills.
Perspective and optimism
As children still lack life experience and broader perspective, in times of distress, help them see the wider context. A more optimistic and positive view of events will let them see the good in life and keep them going when it gets tough.
Nurture optimism and show them there's always a different view. Even if it's a gloomy, rainy day, you can still go puddle hopping, right?
In the end, there's no simple answer or guarantee that resilience will develop in every difficult situation. What we can surely do is challenge ourselves and find the best way to approach our children and help them develop abilities and traits that will lead to a happier existence.
Above all, we need to love them tremendously and even though we give them wings to fly, we need to let them know they have a place to come back to if all seems hopeless at some point. Having such a solid base will teach them to build their own one day, and a great part of resilience is their own belief in themselves.