Choosing the Right High School: A Comprehensive Guide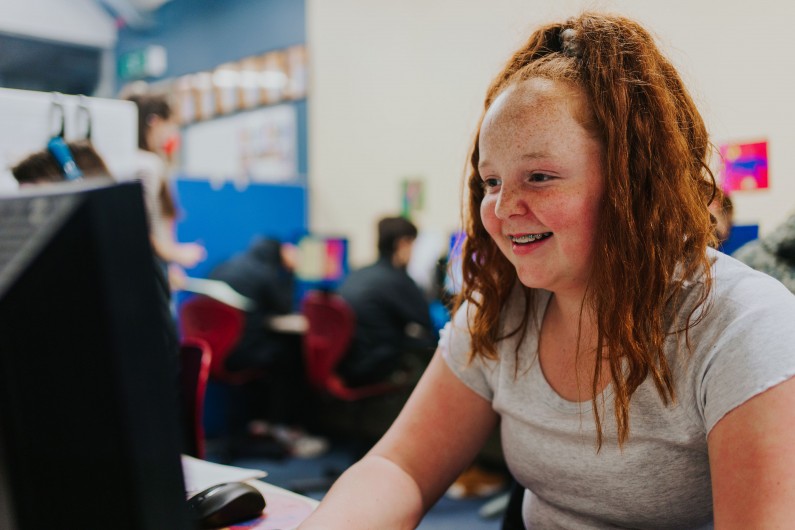 Making the transition to high school is a significant decision for both you and your child. With numerous options and information overload from school Open Days, it can be challenging to get an accurate picture of a particular high school's day-to-day operations. To help you assess schools objectively and make an informed school choice, here are our essential tips to consider.
To assist you in making an informed choice for your child's education, we have compiled essential tips and considerations in this comprehensive guide.
Is your child struggling to keep up with schoolwork? Are they falling behind? Are they bored in class? Or are you looking for extension work for your child? Check out our eBook to learn more about how we help your child improve academically and build confidence through our in-centre after-school tuition.
See the school in action
Don't rely solely on Open Days, which often showcase the best aspects of a public high school only. Instead, contact the school and request a tour on a regular operating day. This will allow you to observe how teachers interact with students, how students interact with each other, and whether the school culture and overall atmosphere align with your child's needs and preferences. Take note of key things about the school's facilities, classroom environments, and general ambience.

Seek input from current parents
Speaking with parents who already have children attending the same school, can provide valuable insights into what it's truly like to be part of the school and community. They can share firsthand information about aspects such as the parent community, extracurricular activities, conflict resolution practices, communication with other schools, academic results and the quality of education and pastoral care. Consider reaching out to parent associations or forums to connect with other parents.
Evaluate communication channels
Investigate the school's communication systems and opportunities to stay informed about your child's progress, extracurricular activities, the school itself, and community events. Review the school's website, newsletters, and social media accounts to gauge their level of transparency and engagement with your child's friends and parents. Consider the frequency and personalisation of communication from the school and its responsiveness to parent feedback.

Review student performance
Check the school's academic performance results, particularly in the senior years. Look for a track record of consistently high academic achievement or evidence of improvement in academic results over time. Keep in mind that academic performance in high schools is just one aspect of a well-rounded education, so consider other factors as well.
Weigh curriculum options
Explore the curriculum options offered by the school, especially in the senior years. Consider whether the school offers an international curriculum. Evaluate the school's subject range available and whether they align with your child's interests and future aspirations. Additionally, consider the school's teaching philosophy and any unique programs or initiatives they offer.

Consider extracurricular opportunities
Assess the school's involvement in extracurricular activities, including sports, cultural pursuits, performing arts, competitions, leadership opportunities, and community service. Look for schools with a diverse range of options and schools that cater to children with different talents and passions. Investigate the school's reputation and track record in areas of interest to your child.
Investigate leadership opportunities
Explore the leadership opportunities available at the schools you are considering. Look for evidence of student leadership programs, student councils, or other initiatives that foster leadership skills and responsibility.
Engage in a holistic assessment
Consider how well the school aligns with your child's unique needs, including special abilities, learning requirements, and behavioural needs. Look for evidence of a supportive and inclusive school environment, including resources for students with special needs, and programs for students who require additional academic support or extension. Additionally, assess how the school's culture fits with your family's ethos and personal values.
Involve your child in the decision-making process
Include your child in the decision-making process. Listen to their preferences, concerns, and aspirations. Visit the different schools together, involve them in conversations with current students or teachers at schools, and consider how well each school caters to your child's learning, and their individual interests and goals.

Evaluate the school's facilities and resources
Take a close look at the school's facilities and resources during your visit. Assess the classrooms, laboratories, libraries, sports facilities, and any specialised spaces. Consider whether the school provides the right environment for learning and exploration.
Consider the school's approach to technology
Find out about how the school incorporates technology into the curriculum and learning experiences. Look for evidence of technology integration in classrooms, access to computer labs or devices, and the use of educational software or online platforms.

Assess the school's support services
Find out how the school addresses bullying and promotes a safe and inclusive environment. Additionally, most parents consider whether the school offers programs to foster social and emotional development.
Consider the school's location and transport options
Evaluate the school's location and its accessibility to your home. Take into account the commuting distance and public transport options available at each school in the local community. Consider whether the school provides a school bus service or if public transportation is readily available.

Seek feedback from alumni
Connect with former students who have completed their education at the high schools you are considering. Alumni can provide valuable insights into the long-term impact of a particular school and how well the school prepared them for higher education and the workforce.
Attend school events or performances
Whenever possible, attend school events, performances, or exhibitions to get a sense of the school's vibrant culture and community. These events allow your children and you to observe the students' talents, creativity, and dedication to the school itself. It also provides an opportunity for all your children to interact with teachers, students, and other parents.

Consider the financial aspects
Take into account the financial implications of your chosen high schools. Evaluate the school website's tuition fees, additional costs such as uniforms, textbooks, and extracurricular activities, and any available scholarships or financial aid options. Ensure that the chosen top school's financial requirements align with your budget.
Trust your instincts
Lastly, many parents trust their instincts and intuition when making the final decision to choose the right high school. After gathering all the information and considering the various factors, go with what feels right for your child and family. Choose a high school that resonates with your personal values, aspirations, and vision for your child's education.
Remember, choosing a high school is a significant decision, but it doesn't have to be overwhelming. By considering these essential factors, involving your child in the decision-making process, and conducting thorough research on different schools, you can make your child an informed choice for education that sets the stage for a successful and fulfilling high school journey.
No matter which school your child attends, NumberWorks'nWords can provide tailored tuition to support their own learning.
Our tutoring plans complement schoolwork and follow the curriculum, to support students with their academic goals. To learn more about how NumberWorks'nWords tuition can help your child, get in touch with the team, or book a free assessment and introductory lesson to start their journey today.