5 tips for adjusting to a new school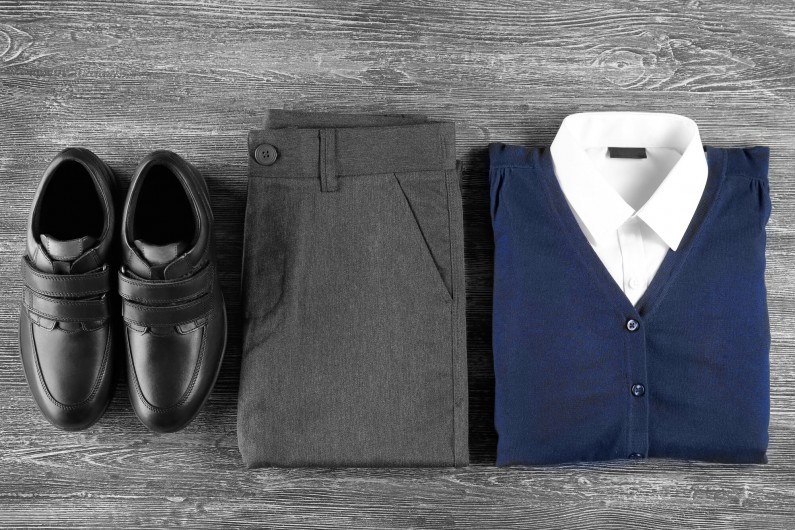 Starting at a new school can be nerve-wracking, even for the most confident and resilient children. It's normal to feel a mix of nerves and excitement when moving schools or starting a new school level. Whether your family has moved to a new area and your children are being relocated to a new school, or if your child is moving on to the next year level at a new school, these tips for adjusting to a new school can help. It's important during this transitionary period to make your child feel comfortable and confident in their abilities to adapt to their new school environment. With the right support, your child will be feeling at home at their new school in no time!
1. Prepare well
Preparation has long been touted as the key to success. To give your child the best chance at adjusting to their new school, help them prepare well. Preparation includes scouting out the school ahead of time and exploring the route to school. Make sure you have plenty of time to get to school on day one, to ease any anxiety about lateness. The night before is important for preparation too. Make sure the whole family is well rested, lunches are packed, uniforms are laid out, and a healthy breakfast is planned for the morning. The importance of ample sleep and healthy food cannot be overstated for feeling ready to take on the big day!
2. Set a regular routine
Routines make life easier. When we know what to expect from our days, we can prepare accordingly and tackle challenges and tasks one at a time. Setting a daily routine for your children will help them plan their time and understand their daily commitments. Your routine might include a wake-up time, breakfast time, before school learning or study session, commute to school, after school activities or care, commute home from school, homework time, and bedtime. Your routine will depend on the important activities of the day, such as catching the bus to school, football practice, or after school tutoring. To help your children keep track of their time, you can create a whiteboard timetable or print out a calendar that outlines your family's weekly routine.
3. Combat anxiety
If your child is nervous about starting at a new school, figure out what is causing their nerves, and help them relax. Anxiety can be reduced by being well prepared, so make sure your child has all of the school supplies they need, as well as a clear idea of what their first day will look like. Having a day plan or a class timetable can help alleviate nerves, as can knowing their teachers names, and having a way to contact you if they need to. Preparation can provide children with a sense of confidence, making them feel comfortable about adjusting to their new school. Keep checking in with your child about how they are feeling, and if anxiety about school continues, reach out to their teacher as a first step.
4. Make your child feel comfortable
Adjusting to a new school can take time. Your child may be faced with catching a bus for the first time, leaving behind old friends, studying new subjects, or even taking on exams. On their first day, take them to school if you can. Depending on their age, you might go into their classroom and meet the teacher. This is a good opportunity to let the teacher know any important information about your child, and arrange a communication channel to move forward with. Having an easy way to contact your child's teacher will make you feel comfortable too. Taking an active role in helping your child settle in will put you both at ease.
5. Get involved in extracurricular activities
Joining a club or sports team is a great way to meet and connect with new people. Making friends outside of the classroom will help broaden your child's social group and could even lead to uncovering new interests or talents! Make sure you receive the school handbook and sit down with your child to look through the options for extracurricular activities. They might have an interest in learning an instrument and joining the school orchestra, or signing up for athletics. Whatever their interests, encourage them to join a club or team, and get outside of their comfort zone. You can also review the school calendar and take note of upcoming events that the school hosts. If you can, attend some school events with your family!
Starting a new school can be daunting, but with the right preparation and support, your child will take on the challenge with confidence. If you are concerned about your child's progress at school, or they aren't keeping up with their peers in class, get in touch with your local NumberWorks'nWords centre to book a free assessment. Our comprehensive assessment process uncovers gaps and weaknesses and forms a personalised learning programme for each child. Learn more about English and maths tutoring with NumberWorks'nWords by contacting your nearest centre today!