Meet the Owner: Rochelle Callard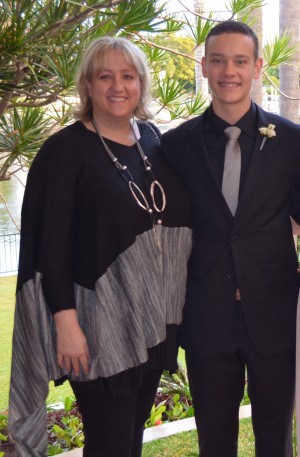 Hello and welcome to NumberWorks'nWords Sippy Downs on the beautiful Sunshine Coast. I am a passionate educator who thrives on helping young learners maximise their potential. I have been a teacher for over 15 years and have worked with students with disabilities, gifted and talented, as well as having been a Deputy Principal and Principal in small schools in rural Queensland. I've worked with all age groups and love to see those 'light bulb' moments when students realise, they can do it! It's so rewarding.
I have one son, Harrison who is currently completing a Bachelor of Law and lives in Melbourne. He and I have always loved learning and invested a lot of time in maximising his opportunities at school. I'm excited to be working with tutors of Harrison's age who can inspire and motivate your children with their energy and enthusiasm.
I love living on the Sunshine Coast and exploring the beaches and national parks. I enjoy walking, meditation, reading, movies and travelling. On the weekends I like to spend time with family and friends. I'm always looking for a good book that inspires my own personal learning and growth.
I'm excited to offer the first NumberWorks'nWords program to the Sunshine Coast. What I love most about our program is how it is tailored to meet the individual needs of each child in a fun, supportive and welcoming environment. Please come in and see me so I can show you the centre and book your child in for a free assessment. I look forward to meeting and working with you, to maximise your child's success in Maths and English and help them be the best they can be.