Meet the Manager: Shannon Baker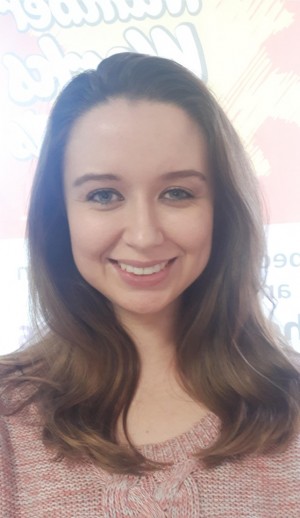 Hi I'm Shannon Baker, manager of NumberWorks'nWords Mona Vale. I completed a Bachelor of Arts with a Major in Writing, as I have always had a passion for literature. I spent five years working as an English tutor at a NumberWorks'nWords centre, where I developed a love for teaching. I then went on to complete a Bachelor of Education (Secondary), during which I taught English at schools on the Northern Beaches. Due to my love of literature, I am always looking for a good book to read. I also have a love of music, and in my spare time I like to play the violin.
Working at NumberWorks'nWords both as a tutor and as a manager has allowed me to see first-hand the amazing improvements that can be made as children gain self-belief. As a child gains confidence in their own abilities, they really begin to thrive. I love my job as I am able to foster this self-confidence and encourage our students to be lifelong learners.
Our emphasis at NumberWorks'nWords is to provide quality maths and English tuition and to make learning fun! It would be great for you to come into the centre to see our learning in action. Or give me a call and we can talk about how we can help your child to enjoy maths or English.