5 Museums to Spark a Love of Learning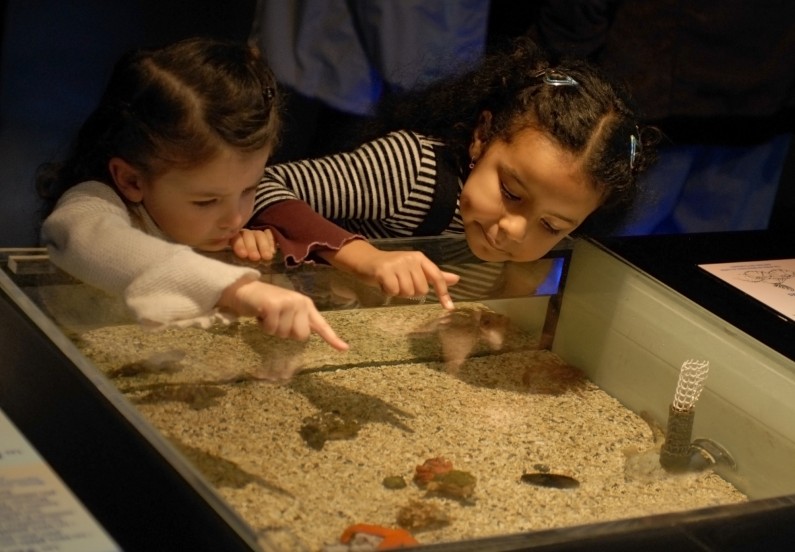 So many learning opportunities can come from new sensory experiences and the art of exploration. Immersing children in whole new worlds can open their minds up to creative thinking that transcends beyond the classroom. While free time to visit museums might be limited with school classes back in session or with some learning from home amidst lockdown measures, there are a range of creative ways inspired by museums, to boost a child's interaction with a broad spectrum of subject areas that will leave a lasting, positive impact in the years to come.
Here are 5 types of museums to link the joy of learning to discovery.
1. Natural history museums
When it comes to museums, natural history has it all! From extinct species such as dinosaur fossils, to the rarest of flora and the modern day phenomena of migrating butterflies - children are bound to learn about the world around them in the most fascinating of ways with natural history displays and interactive sessions.
Depending on the exhibit, links can be made to ancient history, geography and biology - all core subjects students will study through primary and high school.
With some spare time at home, try treating your house or land around it as an archaeological site … what objects would be prized in future and serve as priceless relics 100 years from now?
2. Portrait museums
Art and portraiture provides us with a different lens to view the world … and each other. From cubism to impressionist art, the way a person is portrayed can help us to reflect on the diversity of humanity. Different artwork also provides a window into a person's life at the time they were painted, their culture and even their beliefs. What a better way to encourage empathy and open-mindedness by exploring different portraits. By studying different art techniques and art movements, your child will be well versed to create art and analyse its effect in future studio art, fine art and sculpture classes!
Consider encouraging your child to summarise three things they liked most about their favourite painting - I'm sure the answers will surprise you! Is your child the next Picaso? Read more about art in everyday life here.
3. Mind and body museums
How the human body works is a great precursor to future biology studies and even one day, could spell out pathways into medicine. Establishing health and wellbeing can also be taught through the study of our vital organs, and the functions they each play to keep us fit and strong. Beyond interactive museums that educate around the way our body works, documentaries are also a helpful source to explain nature's way.
4. Botanical garden museums
When we hear 'botanical gardens' we often think conservatories with the rarest of carnivorous plants or bonsai displays that have taken centuries to groom. Mazes can also be an interactive feature of garden museums that encourage children's orienteering, spacial awareness, communication and problem-solving skills.
If accessing sprawling gardens is not so easy, try scheduling a visit to a nearby park and setting some exciting challenges for the children. Who can name the most amount of tree species? Did anyone see where the first native blooms were blossoming?
An appreciation for seasonality, the weather and ecosystem at large can be planted.
5. Planetariums
Books about the solar system and a galaxy of stickers on a child's bedroom ceiling are one thing, but a real world style solar system that comes to life when stepping into a dome? That is miles apart! Some of our fondest school excursion memories involve a visit to a planetarium where we learn about the nature of our planets within the solar system, the life force of the sun and why the moon operates in the way it does. With an appreciation for space and time, a healthy dose of physics can also be learned along the way.
Beyond these museum-inspired discoveries, science can also include music-making, weather mapping and robot or rocket ship building - our imagination is the only spark needed to set our children on a lifelong quest of fun learning. If your child is eager to be challenged creatively and academically, tuition may be a good fit. NumberWorks'nWords offers tailored English and maths tuitions for all abilities. Our results-driven tutoring helps students build confidence and excel with their learning. Book a free assessment and introductory lesson, or check out this blog about the benefits of face to face tutoring to learn more.