Keeping up in the classroom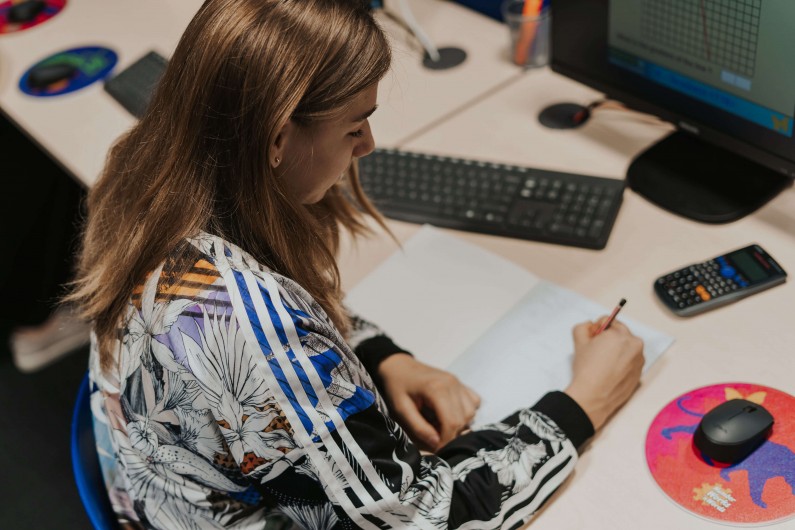 Every child learns at a different pace and has a unique learning style. At NumberWorks'nWords, we know that every child has specific learning needs and requires personalised support to achieve their full potential. When learning in a classroom, there are many factors at play that influence how well a child learns and whether they are able to keep up with their peers and stay on track with their learning. No matter what type of learner your child is, these tips will help them to keep up in the classroom.
1. Ask questions
If your child has a question about their school work, someone else in the classroom probably does as well. Cultivating a culture where asking questions is encouraged is important to build confidence in children. Feeling comfortable enough to ask a question takes courage, especially if a student is struggling to understand a new concept or is learning a new subject for the first time. Help your child to build confidence in asking questions by being receptive to their questions at home and acknowledging when you don't know the answer to a question. This helps demonstrate that it's normal not to have all of the answers and that everybody is on a learning journey. If your child is especially shy in the classroom, speak to their teacher and discuss strategies to help build up their confidence or encourage more question-asking in class.
2. Complete homework
Staying on top of homework assignments and going to class prepared will help your child keep up with their classmates. Homework is a continuation of classwork and is designed to solidify student's understanding of topics covered in class. Make homework part of your family's daily routine to support your child's learning. Involvement in your child's homework assignments will also allow you to identify any learning gaps or areas where your child needs extra support. If you notice that your child is struggling with homework tasks, speak to their teacher about their progress, or consider tutoring for a specific subject.
3. Read more!
Reading often and across a range of topics is a winning strategy to accelerate your child's learning. The more your child reads, the greater their reading comprehension, word identification, spelling, and confidence will be. Like many things in life, the more you read, the better you will become. Even if reading is not a weakness for your child, reading more will improve their general knowledge and exercise their brain in ways that other relaxing pastimes (like watching TV) can not. Reading also improves concentration, vocabulary, and language skills - all of which strengthen learning agility. Children who are strong in reading tend to succeed across the curriculum - not just in English studies. Making reading a daily habit will help your child build confidence and stay on track with their learning.
4. After school tutoring
In a classroom setting, 1-1 teaching is not always available, even when a child is struggling to keep up. If you have noticed that your child is falling behind or not getting the support they need to achieve their learning goals, consider tutoring. Specialised tuition in subjects where your child is struggling can help turn around their performance, and boost their confidence at school. NumberWorks'nWords provides personalised maths and English tutoring for students who need extra help and those who are out-pacing their peers and need extension work. A tutor may be able to help your child strengthen their foundational skills and take on bigger challenges in the classroom with confidence.
If your child needs extra support to stay on track or help catch up with their learning, NumberWorks'nWords tutoring can help! We provide personalised tuition in English and maths that supports each child's learning goals. Our comprehensive assessment process identifies gaps, weaknesses and strengths, and allows us to customise a personalised learning programme for each child. To learn more about English and maths tutoring with NumberWorks'nWords, get in touch with your local centre or book a free assessment today!