Meet the Owners: Stephen & Judith Uttley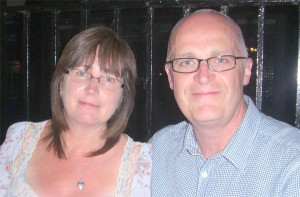 We are both fully qualified teachers and have been successfully running NumberWorks'nWords in Huddersfield town centre since 2009 when we decided to use our many years of teaching, education, training and business experience to set up a franchise of our own. Our aim at NumberWorks'nWords is to use our expertise to provide a local source of individualised tuition that helps children maximise their abilities in maths and English, gain confidence and success and have fun whilst they do it.
Enhancing the after school tuition service we offer, we have built close relationships with many schools by working in partnership with them to provide maths & English tuition via the Pupil Premium funding. We have forged strong links with these schools and we support and consolidate the work of the classroom teacher. Many local schools have used the Pupil Premium allocation to allow us to provide additional tuition to help to raise the achievement levels of selected pupils.
We are patient, committed and dedicated teachers with a good understanding of the needs of children and parents. We strongly believe that tutoring can help children to build their confidence and give them additional support, whether it's for preparing for an exam, supporting classroom learning or improving their current performance levels.
Through our experience, we empathise with the challenges that parents and children face. We are local people who understand the needs of the children and the schools in this area.
When not teaching, we both love going out to the theatre, walking in the Lake District and supporting Huddersfield Town FC.
We look forward to meeting you and having the opportunity to work with your family and / or school.