Meet the Owner/Manager: Darshani Nardani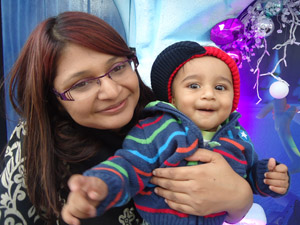 I started my professional career successfully working in the corporate world, however, I felt I did not get enough personal satisfaction out of my job and chose to qualify as a teacher. It is the best decision I ever made.
I have been teaching for 10 years now in London. During my successful teaching career I have worked in various roles including; Head of Year, Head of Department and Maths Co-ordinator. In addition I have taught young children maths and English in Thailand. I love teaching and over the years I have become intrigued by what motivates children to learn and retain what they have learnt. To gain a better understanding of this area, I completed a post graduate certificate in Psychology for Learning.
I am a patient, committed and dedicated teacher with a good understanding of the needs of children and parents. I strongly believe that tutoring can help children to build their confidence and give them additional support, whether it is, for preparing for an exam, supporting classroom learning or improving their current performance levels.
Children will always learn more and enjoy education when they think it is rewarding, exciting, and engaging. This is why I decided to open a NumberWorks'nWords centre to provide a fun learning environment where children can develop maths and English skills in a creative way.