Meet the Owner: Sally Warren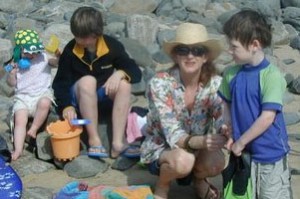 Hi, I'm Sally. I am the owner and manager of NumberWorks'nWords Wollongong.
I am a qualified primary school teacher and taught maths in Canberra high schools for several years before travelling the world. In 1991 I joined NumberWorks'nWords as manager of the Chatswood centre. I became the first Australian franchisee in 1995 in Bondi Junction. In 2005 my family made a sea change to the Illawarra, opening the Wollongong centre. We love living near the sea in Thirroul!
I also love my job. The NumberWorks'nWords program has enabled me to help thousands of students achieve goals and learning outcomes that they never believed possible. It's all done with the right combination of serious teaching, confidence building and FUN.
I am a Learning Links teacher and a member of the Australian Tutoring Association. I sometimes teach in local schools which keeps me in touch with the public school community.
The Wollongong centre is always filled with love, laughter and learning. This positive atmosphere enables students to achieve their goals without stress.
I have 3 children, in primary, high school and university. When not working I enjoy cooking, bushwalking, running, gardening and travelling.