Meet the Owner: Fergus Cleverley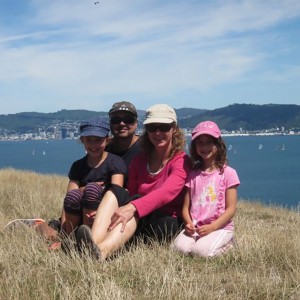 Hi I'm Fergus, the owner and manager of Kilbirnie NumberWorks'nWords since 2001. After university I travelled and worked overseas for a couple of years, including teaching English in Japan and developing teaching resources for NOVA English School. I qualified as a secondary teacher in 1993 and taught maths and geography for three years before returning to Japan with my partner Bridget. This time I worked in a high school teaching English for three years. Then, after a bit more travelling, we returned to Wellington.
Bridget and I ran Kilbirnie NumberWorks'nWords together for four years, and now Bridget runs the Karori centre. We also have two beautiful daughters, Sam and Kate, who keep us very busy!