Tutor Q&A: A Vibrant and Positive Environment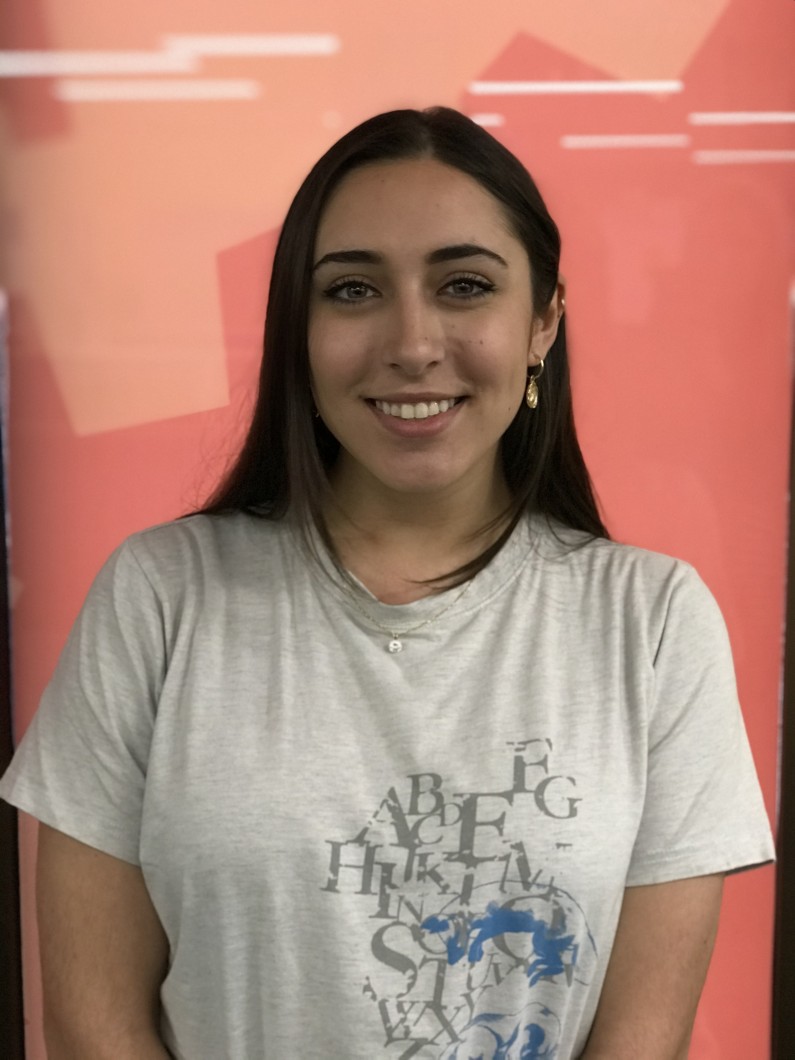 "The most rewarding moments I've experienced have been seeing students crippled with self-doubt finally starting to become not only confident in their work but proud of it as well."
When parents invest in tuition, they not only consider the type of learning program they are choosing - be it online, in-person or blended learning. Likewise, they are not solely weighing up the content that is assigned: based on a child's school grade level or on ability. From speaking with a number of families that have chosen to partner with NumberWorks'nWords, a huge factor has been the role of the tutor, who they recognise as a vital motivator and mentor to their children.
So what motivates a tutor to bring their best to NumberWorks'nWords sessions, day in and day out? We recently spoke with a Tutor who shared, "I enjoy how tutoring allows me to utilise a variety of my skills, from teaching children how to read the alphabet through to complex tasks such as thesis development or essay building."
Read the Q&A below to discover the tutor difference, and what makes the learning experience so vibrant within our centres.
What inspired you to apply as a tutor with NumberWorks'nWords St Ives?
After finishing school, I came across the NumberWorks'nWords job application by chance and thought it would be an incredible opportunity to combine my passion for English with my work. I believed it would be a great fit while I studied full-time, as I was looking for something flexible with my university schedule.
What were your first impressions of working in the centre?
I was so impressed by the amount of energy and enthusiasm in the centre when I started working at NumberWorks'nWords. All of the tutors are passionate about their roles and do an excellent job making sure the students are eager about getting involved.
Can you describe what the atmosphere is like in the centre when the students are there?
Walking into work every shift always puts me in a positive mood because the atmosphere in the centre is so vibrant. For some kids, tutoring is the highlight of their day and that energy is infectious. Students are always being celebrated for their achievements and that optimism is shared between the kids and tutors alike.
How do you find working with students of different ages?
Working with students of different ages is one of my favourite parts of the job. Watching as kids grow and develop is very fulfilling and being able to see that across a wide range of ages is such a privilege. I enjoy that it allows me to utilise a variety of my skills, from teaching children how to read the alphabet through to complex tasks such as thesis development or essay building. I feel as though it has helped me personally develop my own tutoring abilities to a much higher standard.
What do you like about all the fun elements that are part of the NumberWorks'nWords program?
The program is structured in such a way that the kids are almost constantly engaged with their work and continually rewarded for participation with fun mini-games between the educational elements of the program. It is highly effective in keeping them focused and ensures they don't feel overworked. The holiday programs similarly allow kids to keep up with their learning in the school break, with an emphasis on having fun while learning.
Can you describe a rewarding teaching moment that you had with a particular student?
The most rewarding moments I've experienced have been seeing students crippled with self-doubt finally starting to become not only confident in their work, but proud of it as well. Enabling a student to realise their potential is paramount in ensuring they can perform to the best of their abilities; more importantly, it helps to strengthen their confidence in all areas beyond schooling as well. Watching a child change from one afraid to put pen to paper into one who proudly holds their work up with a smile is one of the best parts of my job.
What skills and memories do think you will take with you into your future career after working for NumberWorks'nWords?
Interacting with children and parents has strengthened my interpersonal skills, and my organisation and time-management skills have profited immensely. I have no doubt these skills will continue to serve me throughout my professional life. Beyond this, working with children has given me a new outlook on the importance of compassion, empathy and patience. I feel that through this role, I have definitely grown as a person.

Want to find out whether your child needs maths or English tuition? Book a free assessment and introductory lesson with NumberWorks'nWords.

Posted on 15/07/2020