Role models for children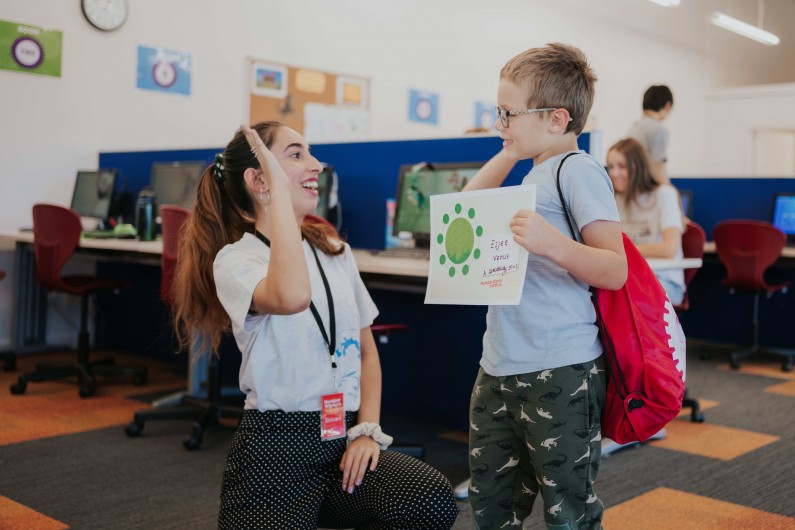 Role models inspire others to lead and live an exemplary life through their personal qualities, achievements, and successes. For children, role models help them stay motivated, instil good behaviour, influence their decision-making, and inspire them to pursue their goals. Each child will have a different role model that they look up to and aspire to be. From parents and teachers, to celebrities and famous figures, it is important that your child has a role model that inspires them to achieve their goals. We have compiled a list of 4 common role models for young children.
1. Parents

Parents are one of the most powerful and influential role models children can have. You may not know it, but your child looks up to you and reveres you. Children are impressionable, which is why they watch your every move and try to imitate your actions. As parents, it is important for us to project good habits that we would like our children to adopt, set a good example of ourselves, and be a person of integrity and value. Make sure you practise what you preach, do as you say, and say what you mean.

2. Teachers

Many students look up to their school teachers and are usually inspired by them. Teachers play a huge role in children's lives, especially because they hold the responsibility of educating young learners by modelling positive behaviour and ethics. From the day your child begins their academic journey to the day they graduate, teachers can become key role models in children's lives. Teachers remain a constant presence and role model all throughout your child's schooling years, and they can influence them as much as parents do.

3. After-school tutors

Each child will have their own role models that they look up to. For some, it may be their after-school tutors who support and guide them through their learning journey. Not only do tutors provide a strong educational support system for their students, but they also build and develop a rapport with students. Tutors at NumberWorks'nWords provide on-going support and encouragement to all their students in a supportive environment. Students look up to those who support and care for them, which is why tutors model positive behaviour and act as advocates for their students.

4. Celebrities

Your child may idolise a famous figure, whether it be an athlete, entertainer, or an actor. Celebrities or stars have a huge influence in the world and they can often be good role models to children. If your child is into sports, chances are they will look up to a famous sports athlete, or if they enjoy watching movies or television shows, they will most likely idolise an actor or actress. Have a discussion with your child about certain celebrities they may look up to, and ask them how they see themselves being similar or different.

Children look up to their role models and emulate those they find admirable. At NumberWorks'nWords, we know how important it is to lead by example everyday for young learners. Our expert tutors always set a good example to our students during each tutoring session. If your child needs additional support with their learning, our individualised maths and English tutoring programmes can help. To learn more, get in touch with your local centre, and book a free assessment today!