How to keep children reading over the Christmas break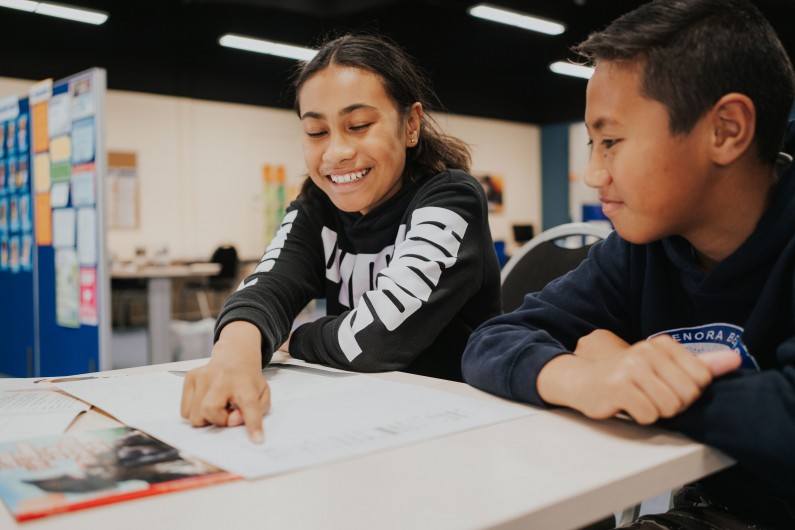 School holidays are a welcome reprieve for children, and provide the perfect opportunity to rest and enjoy a slower, less structured pace of life. Being able to relax and forgo routine during school holidays gives children more freedom and time to explore their interests. This doesn't mean that education stops, however, and there are plenty of ways to keep children on track with their learning during the Christmas break. Educational opportunities come in many different forms, and the school holidays allow children to discover new areas of interest and enjoy practical learning experiences. In the midst of the fun and celebrations during the Christmas season, it's important to keep children reading, and developing their literacy skills. We have compiled a list of four ways to keep children reading over the Christmas break - read on the learn more.
1. Writing and reading Christmas cards
To keep children reading over the Christmas break, incorporate reading into as many festive activities as you can. This can be as simple as involving your child in writing Christmas cards. Help them craft a Christmas message and write cards to family and friends. Involve them in the entire process, including dropping the cards in the post box. When you receive Christmas cards in return, have your child open these with the family and read the messages aloud. This experience helps children to understand the act of giving and receiving, and gets them reading in a passive, non-structured way. They will get warm fuzzies from reading the messages and start to reap the benefits of being a confident reader.
2. Reading Christmas stories or plays
Christmas is a magical time for young children. Although their favourite part of the Christmas holidays might be opening presents from Santa, there is joy to be found in many moments over the festive season. Start a Christmas tradition of reading Christmas stories or plays with your family, to make reading a joyous part of Christmas for your child. There are plenty of classic Christmas stories, poems, and plays that you can introduce to your family. Have each family member choose a character in a play or section of a story to read, make hot chocolates, put on some festive music, and get started! Mixing pleasure with reading enhances the experience and helps children to associate reading with positive feelings and good memories.
3. Make reading part of your daily routine
Integrating reading into your family's daily routine is a great way to accelerate your child's reading skills. There are multiple ways to facilitate this, including dedicating a time of day to reading. Sit down with your child at a set time and listen to them read a story or book of their choice. Let them take the lead in choosing what to read, and make the experience one where they feel confident and supported. You can find other ways to build reading into your daily routine, such as reading news headlines over breakfast, having your child read through shopping or to do lists before starting a task or going shopping, asking your child to identify street names when out walking, or reading instructions or recipes while you are cooking up a Christmas feast. With more time at home with your children over the Christmas break, you will have greater opportunities to help them develop their reading agility and confidence. Make the most of these moments and be sure to celebrate their success along the way.
4. Give children books as gifts
Education is often touted as the greatest gift to give and receive. Make gifting books to your children a Christmas ritual, to weave reading into the Christmas holidays. For young learners, fanciful pop-up books with interactive elements and textures are a great way to give the gift of reading. For older children, consider gifting a Kindle - a gift that will keep them reading for years to come! Gifting a book that is part of a series is another great way to ignite a love of reading, as the recipient will be eager to continue reading the series, and following the characters adventures, while simultaneously advancing their reading abilities, and instilling strong reading habits.
There are many ways to keep children reading over the Christmas season. Trips to the beach are made so much better with a good book in hand! Help your child develop a lifelong love of reading with these simple strategies, and let us know how you keep your children reading during the holidays in the comments below. At NumberWorks'nWords we are passionate about helping children become confident readers. We offer individualised English tuition, with a focus on building confidence and establishing strong literacy skills in young learners. To learn more about our tailored English tutoring, get in touch with your local centre, or book a free English assessment today!