Helping kids stay on track with learning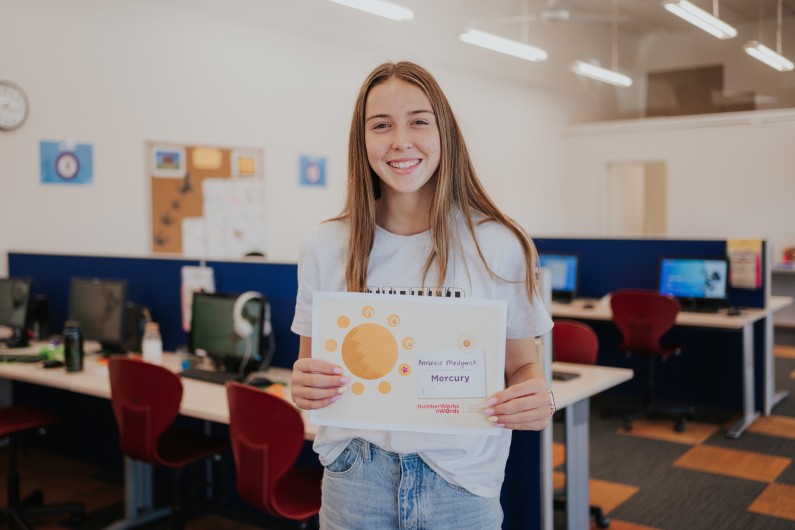 Keeping kids on track with learning can be a challenge to many parents. However, staying on track is important because children can lose confidence, affecting their education in all areas if they are behind in one subject.
It can be tricky to catch when your child is falling behind, and they may not be aware of this themselves. However, there can be some subtle signs when a child is lagging, such as changes in behaviour, stress or anxiety, school avoidance (i.e. through daily sickness) and being afraid to ask questions in class.
As well as academic success, staying on track with education will benefit your child in building emotional resilience and confidence. Regularly assessing where they are at, catching up on gaps, creating purpose and goals around their learning, embracing connection, and using technology to support more exciting learning, can all be helpful tools.
Read more about these steps to help children stay on track with their studies.
1. Assess
With the recent transitions from classroom to home and online learning and back, many children struggle with confidence and knowledge gaps. It can be tricky to pick up if your child's education is not on track, as they may not be forthcoming that they're behind. Signs can be feeling bored in class if they're not keeping up, or subtle behavioural changes or challenges. If you suspect your child is falling behind, it is crucial to assess where they are at with learning and if there are gaps in understanding. Are they on track with peers? At NumberWorks'nWords, we know how important this is and offer a free assessment in maths and English to check your child's level. Evaluating your child's learning gaps clarifies what steps are required, helps plan learning goals, and creates a clear plan to focus on.

2. Purpose and goals
It's essential to consider the purpose and goals of your child's learning and get involved to help them work towards achievements. Encourage them to think about the purpose of their learning. Do they need a boost in confidence? Are there areas that they aren't keeping up in or are there gaps in their knowledge to catch up? For example, maths and English are core areas many students need a boost in. Help your child to achieve goals using a smart goal process that ensures goals are clear and measurable and lets them track their progress and feel a sense of accomplishment as they progress. Getting on top of their purpose and goals creates a positive environment to achieve success and helps with mindset.

3. Connection
Many kids sense a loss of connection and spend far more time at home than ever before. So it's crucial to embrace connection in your child's learning process through relatable role models and peers and being a part of a positive learning space. For example, they may relate well to particular school teachers or a parent taking an interest in their learning and quizzing them. Surrounding your kids with others focused on achievement and celebrating success in a smaller setting can help support their well-being and cultivate a sense of belonging, particularly belonging to a learning community. That connection can make a difference emotionally and makes children more comfortable asking for help.

4. Technology
In this day and age, it's essential to take advantage of technological advancements that offer many ways to support your child's learning, such as online books, apps and games. NumberWorks'nWords is constantly developing the latest technology to bring education to life. With our world-class software programs customised to individual learning needs and interactive learning games - your child can enjoy learning more.

If you are unsure whether your child is struggling to stay on track with their learning, we encourage you to check if they have any learning gaps. At NumberWorks'nWords, we begin by assessing their learning level and developing a unique plan for your child to get excited about and help them work toward their learning goals. They know what to expect from our friendly maths and English tutors and feel supported and at ease with asking questions. With the latest technologies and software and a fully trained, supportive, but approachable team, they are in good hands. If you would like to learn more about our after-school tuition, get in touch with your local centre, and book a free assessment today!