Help Your Child Do Better at School in 3 Easy Steps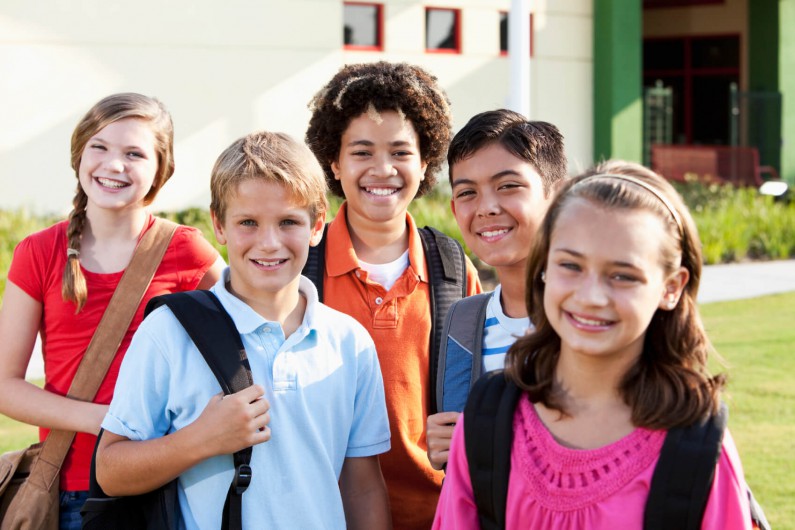 As a parent, you have a key role in passing your educational values onto your children and motivating them to achieve success at school. If you aren't involved in your child's education, chances are that they will understand this to mean you didn't value it at all, and won't put any effort in studying and fulfilling their school duties. To motivate your child to do better at school, you shouldn't nag and criticise them, but rather use the following, more constructive techniques.
Establish a relationship with the teacher and school
It has been proven that children whose parents are involved in their school activities are more motivated and successful at school. By taking part in your child's education, you'll show them that you care about their success and that you value education in general. It's of utmost importance for parents to stay abreast of their children's progress in school in order to resolve any issues as soon as they occur.
The simplest way is to meet the teacher and attend parent-teacher conferences regularly. Once you've met the teacher, you can tell them that you're interested in helping your child learn, and that they shouldn't hesitate to contact you if needed. Make sure to inform the teacher of any special needs or learning disabilities if your child has them to help the teacher find the right teaching approach.
In addition, if you have enough time, you can volunteer at some events, or join a
parent-teacher group. There's a variety of opportunities for parent involvement at school, including organisation of certain events or field trips, volunteering in the library, or just meeting with teachers and other parents to discuss any important issues or ideas.
Work with your child at home
Being actively involved in school activities won't make much difference if you don't support your child's learning at home. It's important for you to show that you value education at home as well, in order to spark interest in your child. You should encourage your child to read by taking them to the library and buying them books. Not only will you help them develop reading skills, but you'll also put them on track for lifelong learning. However, to maximise the benefits of reading, make sure to discuss the book with your child. This way, you'll make sure that they've understood the book and help them develop critical thinking skills.
What you should also teach your child is organisation; this will help them acquire proper habits. They need to know when they can have fun and when they need to study. You should limit their TV and Internet use, and encourage them to do these activities after they have finished homework. You can even teach them to make a to-do list or schedule that will help them organise their time better.
Finally, you should give them a hand with homework or a school project, but only when needed. Don't rush to help them when they aren't asking for your help, but give them enough time to do their assignment on their own. If you notice that they're really struggling with the task, then offer your help.
Don't hesitate to seek professional help
If your child is still struggling at school despite your efforts, you shouldn't hesitate to ask for professional help. You should consider after school tutoring as an effective solution that will provide your child with additional help from competent tutors. What makes tutoring so successful is the fact that tutors can focus on a child's specific needs and problems, and provide them with their undivided attention. Since they are trained professionals, they can apply appropriate techniques that will help your child prepare for a test, overcome obstacles and achieve personal educational goals.

Supporting your child's learning is important for their development and success at school. Rather than criticising them, try these effective techniques and help your child do better at school.

Posted on 06/05/2017