Getting up to speed after holidays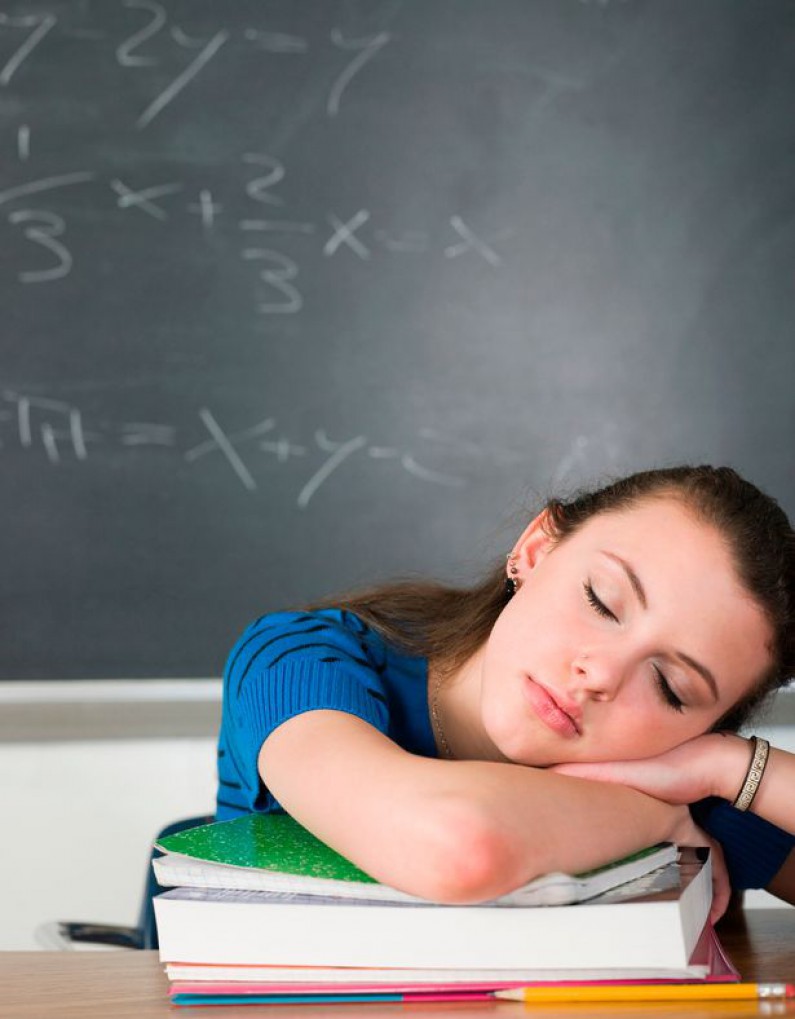 The transition from a relaxed family holiday to the rigours of school and work can be challenging for children and parents. You've had a chance to slow down, unwind and spend some quality time together with a focus on fun. Now it's back to busy schedules, deadlines and working hard to achieve your best.
Here are some tips to help your child prepare, so they're more likely to enjoy a happy and confident start to the school year.
Reset your sleep patterns
Our bodies need time to adjust to new routines and some children take longer than others. Getting useful habits, such as bedtime rituals, back in place a week beforehand can help smooth the transition and ease the shock of early mornings. It's best to plan ahead and allow at least a few days to get back to normal bedtimes and morning routines.
Establish a healthy lifestyle
Healthy eating can sometimes fall off the radar while you're on holiday–it's a time for treating yourselves after all. Kids' menus and hotel buffets tend to favour all kinds of brown food served with a side of fries. And while they're wonderfully relaxing, the days spent sauntering down to the beach, floating around the pool or taking sightseeing tours don't really count as exercise. Chances are you'll need to reinstate some healthy routines once you're home. Even if after-dinner family walks or bike rides weren't part of your pre-holiday life, now's the perfect time to get them underway. Coupled with a return to tasty healthy meals, they'll ensure your child starts the school year feeling energised and ready to learn.
Set a positive tone
Children pick up on their parents' attitudes really quickly, so take the lead and try to avoid conversations about dreading the return to work and wishing you were still on holiday. Focus instead on looking forward to catching up with friends at work, and how you feel relaxed, energised and ready for the exciting new year ahead.
Start planning your next holiday
Planning your next holiday together, as soon as you get home, will keep everyone looking forward. Early planning can also help with holiday budgeting and grabbing great prices on early-bird deals. Encouraging your children to start putting aside a little holiday spending money will keep them engaged and in touch with the true value of holidays.
Keep spending time together
One of the things children love about holidays is having so much quality time together as a family. Try to avoid letting the pressures of work get in the way of that wonderful holiday feeling. Instead of taking on more responsibilities, try to devote as much week time as you can to simply being there for your kids. You'll feel less stressed and your family will definitely benefit.
Get ready for the new school year
Talk with your child about what they are looking forward to at school this year and the goals they'd like to achieve.Taking the lead by sharing your own goals can be a big help. If your child raises negative issues or expresses apprehensions, help them to come up with strategies for dealing with them. Starting the year with some after school tuition can be a great way to address any learning gaps early on, boost confidence and establish the best possible start.

At NumberWorks'nWords, we offer a free no-obligation assessment of your child's strengths and weaknesses. A free lesson with one of our tutors can also be included. If you choose to continue, we'll create an individual learning plan for your child and regularly report on progress. If you don't choose to continue, that's fine. At least you'll have a good idea of where your child is at and some direction for appropriate goal setting.

Book your free no-obligation assessment today.

Posted on 04/02/2019