A guide to children's goal setting for the New Year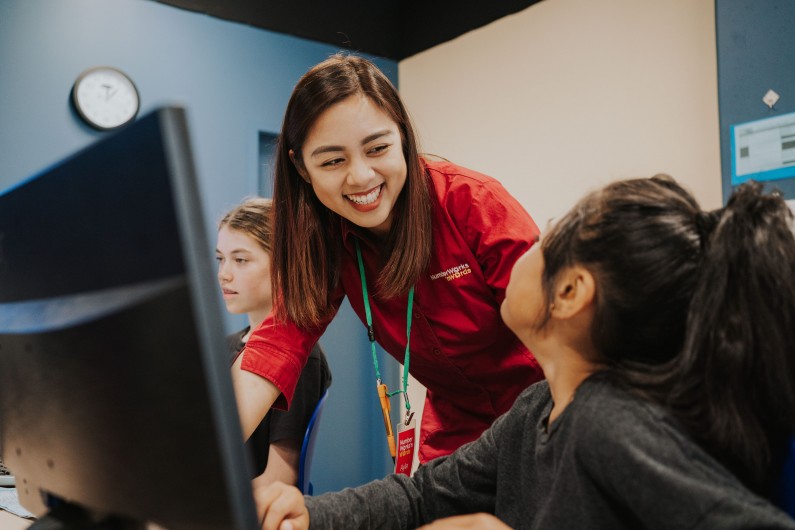 The New Year is a great time to start teaching your children about goal setting. We all want our children to succeed, and by setting goals at the start of each year, you're teaching them that there are actions you can take to achieve success. Here are some tips on how to help your child set goals and have a great start to the New Year!

1. Why set goals?
Getting children started on goal setting is a great way to teach them how to work towards achieving their own goals independently in the future. It can also teach them how to be more disciplined, build good habits and plan ahead; skills they will need when they grow up! Most importantly, goal setting establishes a sense of purpose, supports decision making, self-confidence and independence.

2. What kind of goals should my child set?


Teaching your child the SMART goal framework; Specific, Measurable, Achievable, Relevant, Timely, is a great process and skill set.
The goal should be specific; clarifying what they want to achieve and what steps they will need to take to achieve it. To help your child to know if they are making progress towards the goal and when they have reached it, ensure there are some clear measures in place. It is essential that their goals are attainable; a lofty goal that can't be achieved won't motivate your child! Setting realistic, age appropriate goals is key to the process - have a discussion with them about the advantages that make this goal worthwhile. Lastly, making the goal timely (something they can achieve by the end of the year), will help keep them motivated to stay on track.
If your child has their sights set on a long term goal, you may need to help them break it down into smaller goals to ensure it is realistic, attainable, measurable and timely. For example; if the overall New Year's goal is to keep a journal for a year, break it down into smaller goals; i.e. "My goal is to write in my journal three times a week." For more examples of short and long term goals check our blog here.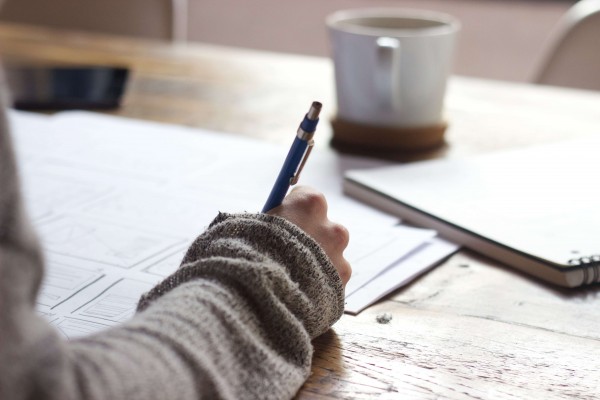 3. Help children set and achieve goals
It's important to support your child towards their goals, for example if your child is wanting to learn to play the guitar, you can support them in this process by getting them enrolled in lessons or helping them to find online learning resources, and encouraging them to practise the instrument after school. You can track their progress as either results focused, 'learn to play a full song in three months', or alternatively habit focused, 'practise three times a week after school'. Tracking progress they make toward their goals is an essential ingredient for success. Write down what the goal is, when they set it and the date they finished or accomplished it by. For some children having a rewards chart or a star chart to track their progress and practice can really help keep them motivated. Here's an example of some print-at-home charts you could try with your child. You can also make a list of all the things that went into achieving that goal, to help break down what a big achievement it was when they look back and reflect.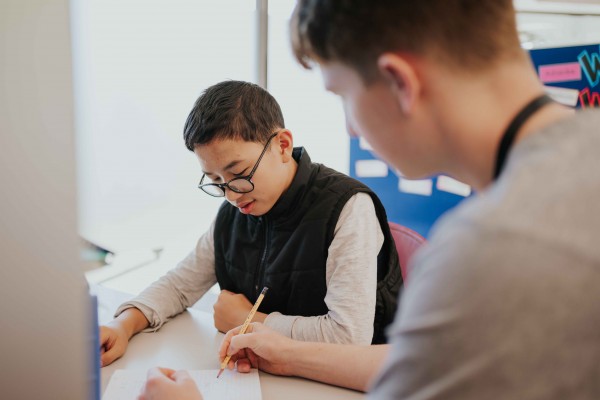 4. Celebrating goal achievements
Resolutions can be fun to set, but the best part is being able to celebrate when they reach their goals! One of the best ways to mark an achievement is to organise an activity - this could be a day out to their favourite beach with a special lunch together or a movie night with their best friends. Whatever the reward, it is important to make the milestone distinct and special. Celebrating your children's goals can help instil in them a success mind-set and confidence. You can learn more here about why this is so important in our guide about celebrating academic success.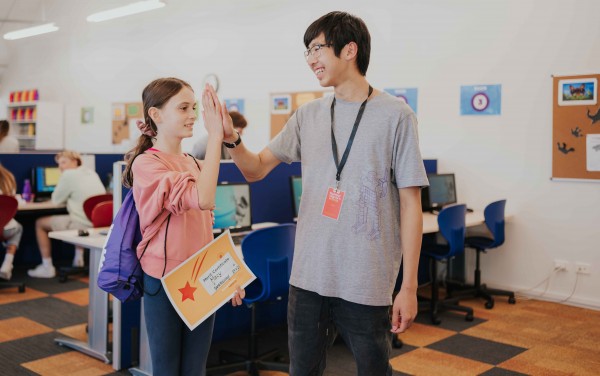 Goal setting is a useful life skill and habit to build in children. After following a clear goal setting process, being sure to track and celebrate your child's achievements - it's essential to take time to reflect on how far they have come and celebrate it.
At NumberWorks'nWords we set attainable learning goals, which enable children to measurably progress and celebrate learning milestones, motivating them to love learning. Our maths and English tuition suits all types of learners and covers essential skills for children aged 5-16. If you would like to learn more about our after-school tuition, get in touch with your local centre, and book a free assessment!