5 Reasons Term 3 is More Important Than Ever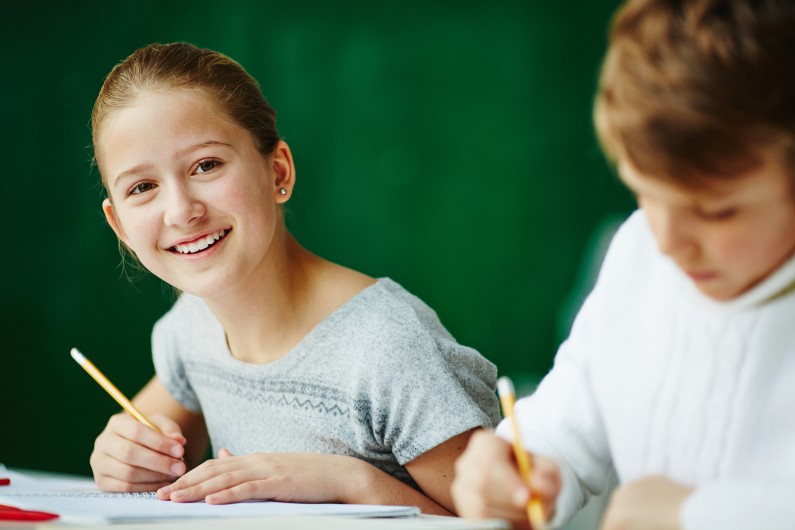 There is no denying the past few months of disrupted learning have left parents wondering where their child stands - have they maintained the same level of understanding, have essential skills slipped or has this been a chance to reinforce knowledge gaps?
As teacher reports were sent to families at the end of Term 2, parents pored over feedback, made plans to address concerns and set goals for their children to focus on, when returning to school.
With the start of Term 3 the halfway signal to the school year, many are considering this a turning point for students. Here are 5 reasons why Term 3 is more important than ever, and ways to make the most of a 'reset' when school returns.
1. Catch up after disruption to Term 2
During school holidays, parents are noticing their child may need to reinforce skills and knowledge - be it in reading, calculation or concepts such as space and time, that slipped after a change in their learning environment and classwork amidst the coronavirus pandemic. Some are investing in holiday programs that allow children to add lessons in fundamental English and maths studies to their usual week, to pick up on where they may have left off.
2. Fill in gaps within the curriculum
While essential subjects continued to be administered by school, activities that typically motivated children to perform at their best may have fallen away. Class-based challenges like spelling competitions and taking turns to read and analyse a passage which encouraged literacy may not have been possible. Times tables races that sharpened multiplication skills and calculation ability might also become an activity of the past. Term 3 will be an opportunity to refocus children's attention on essential skills that aspects in the curriculum might not have been covered and also reignite their joy in learning.
3. Embrace extracurricular activities to develop soft skills
While the first half of the year can lay the foundation for children's academic performance, the second half of the year presents an opportunity for soft skill development. With social distancing measures still in place among many communities, children can get involved with activities that make a lasting difference while developing their own empathy and leadership skills. Extracurriculars can include a fundraiser, collecting food staples, and donating essential resources to those in need. This can be done independently with the encouraging guidance of parents or teachers nearby.
4. Consolidate studies for exams
While some examinations like NAPLAN were paused, others like ICAS remain in place. Term 3 sets a marker in the lead up to such exams - the experience itself giving students a helpful test in dealing with time management, keeping intense concentration for long periods of time and pressure to do their best, in turn developing resilience and grit from the effort they are required to make.
5. Ramp up and finish strong
The concept of taking time to learn and master a concept before ramping up to perform stronger with every attempt also rings true in the academic context as well as in the future workplace. Through what has been a challenging first half to the school year in a shift from the normal school setting, a vital lesson can be given where performance each week or even month is not as important as the strong finish that can be achieved, with a ramping up of effort. Rather than a trending downwards, what's more important is to finish the year with a trending up that illustrates an ability to advance and master, with time and persistence.

Want to find out whether your child needs maths or English tuition? Book a free assessment and introductory lesson with NumberWorks'nWords.

Posted on 07/07/2020