4 fun ways to celebrate success with children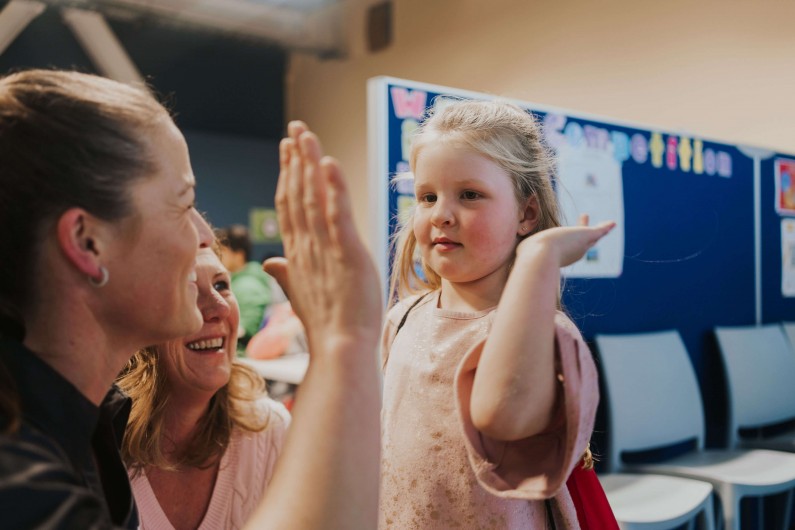 In busy school and home environments, it's easy to forget to celebrate your child's smaller milestones, as we get caught up in everyday life or the goals that lie ahead. However, celebrating children's achievements (small or large) is important, as it boosts confidence and sets them up for more success. Here are some fun ways to celebrate success with children you can incorporate into everyday life, to help build a sense of accomplishment.
1. Display achievements
Displaying work your child is proud of gives them that extra boost. It might be a certificate of achievement, a short story, a club rosette or artwork that you can place on the fridge. Sometimes the win is the child participating in something or seeing the boost in their confidence, so a great way to commemorate this is to take a photograph to put on the wall later. You can use this as a reminder of how far your child has come and share it with the team and your family and friends. You can make this into a pin board or a collage full of positive successes.

2. Family bucket list
A fun way to celebrate your child's success is to spend an afternoon together and create a family bucket list. Making a group bucket list is a great team activity because you are working together and also planning more group activities for the future. But the real reward is that each time your child has achieved a milestone, they can choose something off the family bucket list for you all to do as a celebration. For instance, booking a karaoke night, a tour of the local stadium, or buying an elaborate cake when it's not for a birthday.

3. Play games
Playing games is fun to celebrate success and get children thinking about achievement through positive affirmation. Games don't need to be elaborate or lengthy; they can be as simple as '3 Stars and a Wish'; have your child list 3 successes, and then one wish - for example, "I wish to read a whole chapter by myself this week", thus setting a goal for the future. Successes can include joining in a game at lunchtime, saying hello to the new kid in class or getting through all their maths homework questions. This game works, because acknowledging success leads to creating more success in the future!

4. Note all accomplishments
Making an accomplishment box is a fun way to celebrate success by noting down your child's wins, helping them to stay motivated and push ahead with confidence. Set up an embellished box where your child can write all their small wins down and drop them in - like coins into a piggy bank. It can be simple things like 'Today I moved up a reading level' or 'Listened to mum when she asked me to collect the dinner plates'. The box works well to help celebrate small wins as well as larger milestones. If your child feels like they aren't getting anywhere, you can get them to read out a handful of achievements from the box to remind them of their progress.

Celebrating children's achievements is essential, as taking that time to reflect on how far they have come helps to develop a sense of pride and a positive mindset, as well as boosting their confidence.
At NumberWorks'nWords, we offer outstanding maths and English tuition that suits all types of learners. Our tuition covers essential skills such as reading, comprehension, language, and maths for children aged 5-16 where we focus on reinforcing positive learning behaviours, celebrating progress and motivating children. If you would like to learn more about our after-school tuition, get in touch with your local centre, and book a free assessment!