2020 STEM Skills for Jobs of the Future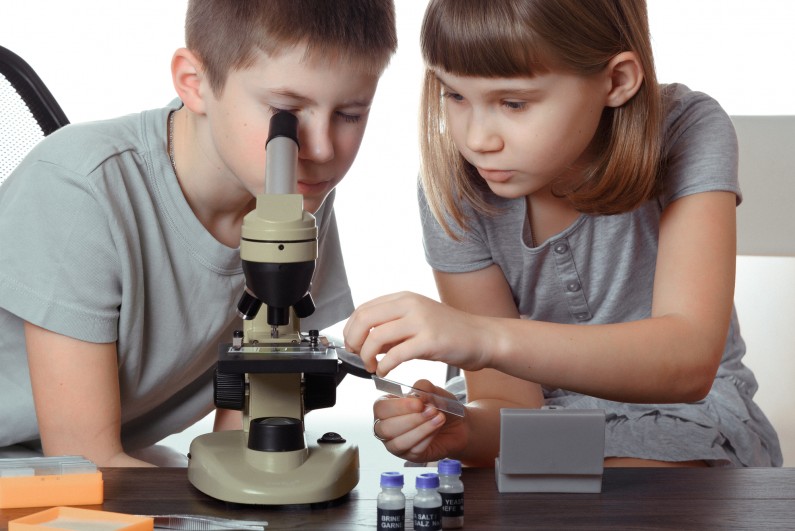 We can all appreciate that the world is rapidly changing. While some may feel a sense of uncertainty in predicting how learning and workplaces will function in a post COVID-19 society, what we can be sure of is that jobs of the future will be relying on Generation Z's STEM skills more than ever.
The term 'essential work' has entered into all of our consciousness where we have all been challenged to think about what professions are vital to support society to function at its best and when remote work and social distance is the new norm.
Data vaccine scientists, mobile app developers and economists all represent cross-functional careers in STEM that have been relied upon to lead our global community through such crises. As the pandemic continues to confront countries around the world, scientists are conducting immunology research and vaccine trials, while developers are building responsive apps to track potential cross-contamination. This is while economists are predicting the likely impact from government lockdown policies.
Unlike traditional science and maths education, STEM is about blended learning across science, technology, engineering and mathematics disciplines and its application in everyday life.
Knowing that advanced STEM skills will keep students at the forefront of industries, rather than struggling to keep up, how do we support our children to be the future essential workers and maybe even leaders of tomorrow? Here are STEM skills that continue to be relied on and will be even more present in high demand jobs of the future.
1. Coding
Just like English, coding can in fact be considered another language. By learning the art form of code, students can truly connect to a global community and create for the masses. While in school, students can create their own microsites, forums, establish a community and more. As a career, you could be responsible for building a COVID-19 critical response app, or a website that live-streams the first landing on Jupiter.
2. Robotics
Through robotics, students are constantly challenged to solve real-world problems. In today's world of amphibious cars, self-driving vehicles, robotic arms and robot-assisted surgery, you can only imagine what 10 years from now will bring. Students who have enjoyed building and working with robots will be in the strongest position to answer: 'how can we make this faster, cheaper, more environmentally conscious?' Robots are providing the solution to many of these questions and an ability to command them will be prized tomorrow more than ever.
3. Data analytics
With so many data points captured in everyday life, there is a high demand for people with skills to decipher vast amounts of information to then inform business decisions, government policy and people's everyday choices. Analytics requires mastery of mathematics, critical thinking and problem solving. A confidence with numbers and keen eye for trends, outliers and a curious mind can lead to highly impactful decisions.
4. Research and medical laboratory scientists
Beyond government funding, private entities and individuals are investing billions of dollars into finding a vaccine to combat the devastating impacts of COVID-19. To protect future generations from a similar fate, scientists with specialisations in vaccine work, immunology and public health will be in high demand. The skills required beyond the context of the lab itself include resilience, curiosity and clear communication.
5. Cloud computing
Cloud technology is changing rapidly. As the world moves faster and resources get shared wider through the cloud, engineers who can build the ability to host, store, migrate and connect customers to assets will be invaluable. Experience using a number of platforms, and who gains enjoyment from being the 'go to' for IT solutions is a great start.

Future careers will require today's students to be natural interdisciplinary learners who can blend skills across STEM subjects. The fundamentals begin with confidence in maths and mastery of the English language - you can see how our programs do both by checking out our maths program and English program.

Above all, what enhances the power of STEM is a curious mind that revels in solving problems, an ability to communicate clearly, to build relationships and to improve every day functions that help people to progress faster than ever before.

Want to find out whether your child needs maths or English tuition? Book a free assessment and introductory lesson with NumberWorks'nWords.

Posted on 05/08/2020